How Zimbabweans Reacted To The Extension Of Mangudya's Contract
4 years ago
Following the extension of the contract of the Governor of the Reserve Bank of Zimbabwe, John Panonetsa Mangudya, Zimbabweans have responded in varied ways. Below are some of the responses extracted from Twitter:
Linda T. Masarira-Kaingidza @lilomatic (Leader of The LEAD) said:
There is no hope to reach paradise. How can a nation recover from economic comatose when

@

edmnangagwa

keeps recycling dead wood which is unethical, corrupt and involved in illicit financial trading. It seems that all this talk about reviving the economy is just cheap talk.

What is

@

edmnangagwa

afraid of? Who is holding the President at ransom? Actually

@

ReserveBankZIM

needs a financial board than a governor. It needs a team as the Federal reserve bank of the USA. We can't be silent when cartels are sabotaging our economy for self aggrandizement.
@kedukudzi just posted Mangudya's photo below and commented:
when you've been given anothe 5 years into twenditwendifo.

(*We are ruring now on repeat!)

Are you a Civil Servant or Pensioner in Zimbabwe?

Get a smartphone 📱 on Zero Deposit. 24 hours to process.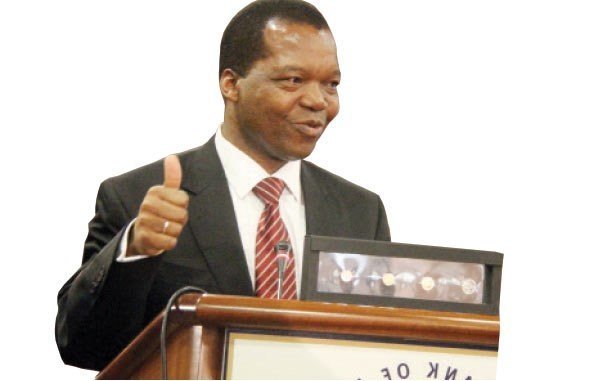 Another user @LynneM said that the development reflected that 2023 elections are already rigged.
LynneM said:
These are telltale signs that the 2023 elections are already rigged, going through them is FOOLISHNESS, I said it when Auxillia Mnangagwa resigned from being the MP, we know the ZanuPF modus operandi, nothi8ng changes till the next #Coup! #ED is already the candidate&winner for 2023
Fadzai Mahere posted a picture of the press statement and commented, "Panonetsa" which is Mangudya's middle name. The name when loosely translated means "it's problematic".
Another account named @TamukaKagoro77 also posted a photo of the press statement document and added a question or rhetoric question as it may be. The question said:
#AfricanLivesMatter I guess some performance evaluation was done, right?
Professor Jonathan Moyo, former Cabinet Minister also posted saying:
Dr Mangudya given the traditional second term as governor of @ReserveBankZim. This is to the chagrin of @MthuliNcube who wanted him out!
https://twitter.com/ZctuZimbabwe/status/1124349314514530305
Related:
Tags
0 Comments
Leave a Comment
Generate a Whatsapp Message
Feedback