131 Youths Arrested Over Orgy/Vuzu Parties In Bulawayo
4 years ago
131 youths were arrested in Bulawayo for conducting the infamous "vuzu" parties in the city over the weekend. A Vuzu party has been defined by some as an orgy or underground club setting party for teenagers, popular in Bulawayo where they engage in all sorts of immoral behavior.
The youths, including one 13-year-old boy and 15 girls, who were being held in custody will appear in court today.
ZRP Acting Spokesperson for Bulawayo province, Inspector Abednico Ncube confirmed the arrest with the ZBC News. Ncube also revealed that some of the young people are alleged to have been drunk on alcohol and drugs. Alcohol, drugs and used condoms, as well as sex enhancing pills, were discovered at the crime scene. Below is a photo of things discovered.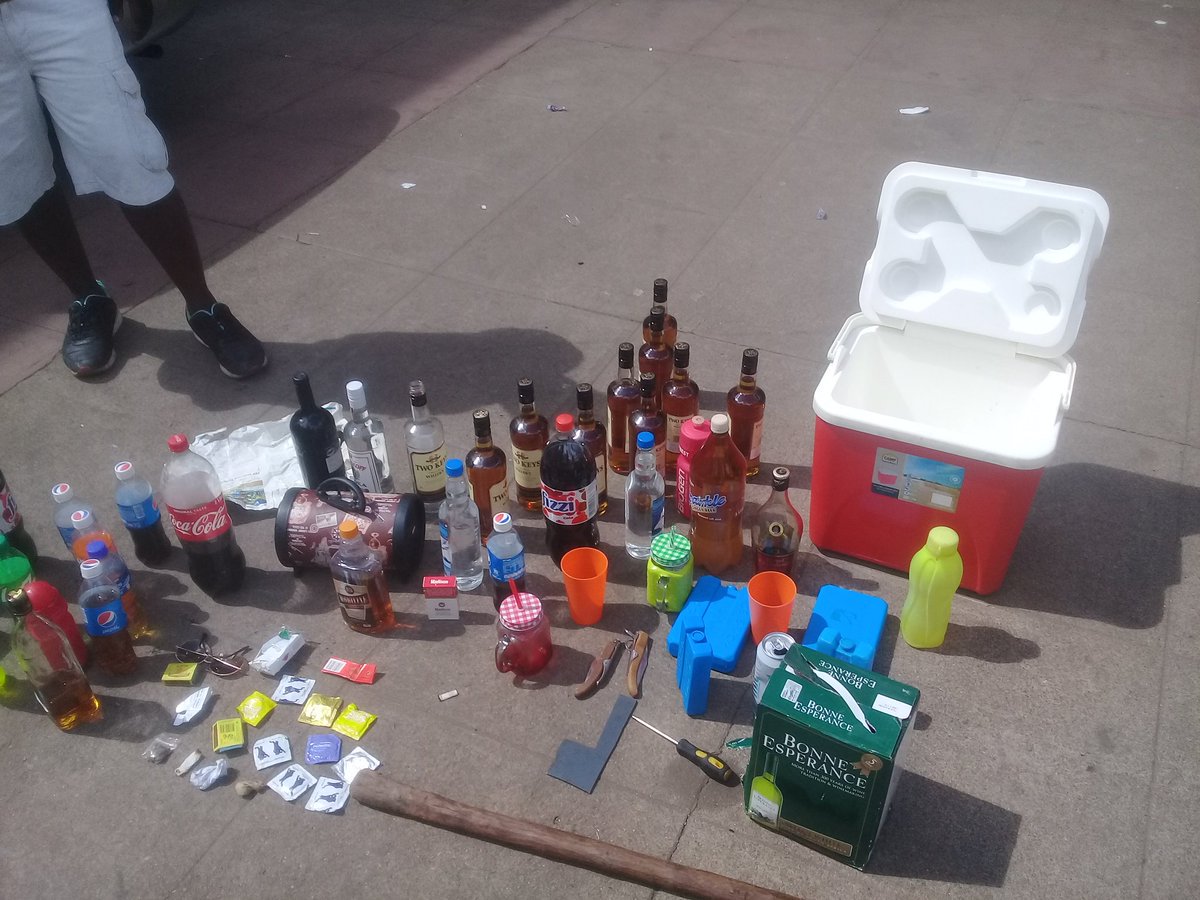 The Zimbabwe Republic Police has appealed to parents and other members of the community to assist law enforcement agencies in dealing with the vuzu parties scourge which has rocked Bulawayo.
Are you a Civil Servant or Pensioner in Zimbabwe?
Get a smartphone 📱 on Zero Deposit. 24 hours to process.
Whilst some have suggested that those engaged in such parties be rounded up and disciplined, some have dug into the likely causes of such parties. Some have claimed that parents are no longer executing their duties, objects, and responsibilities as guardians in society. Some have blamed economic conditions for the conduct of the youths.
Related:
More: ZBC News
Tags
0 Comments
Leave a Comment
Generate a Whatsapp Message
Feedback