Mugabe's Vehicles To Be Auctioned
4 years ago
Former President Robert Mugabe's Gushungo Dairies is facing financial hardships since the nonagenarian's ouster in November 2017.
As a result, several vehicles from the dairy are set to be auctioned on Saturday, May 11.
Some of the vehicles to go under the hammer at Ruby Auctions include Toyota Hiluxes, Toyota Corolla, Toyota Carina, Honda Fit, Ford Ranger, Mitsubishi, Nissan Hardbody, Mazdas, Isuzus, and motorcycles, among other vehicles.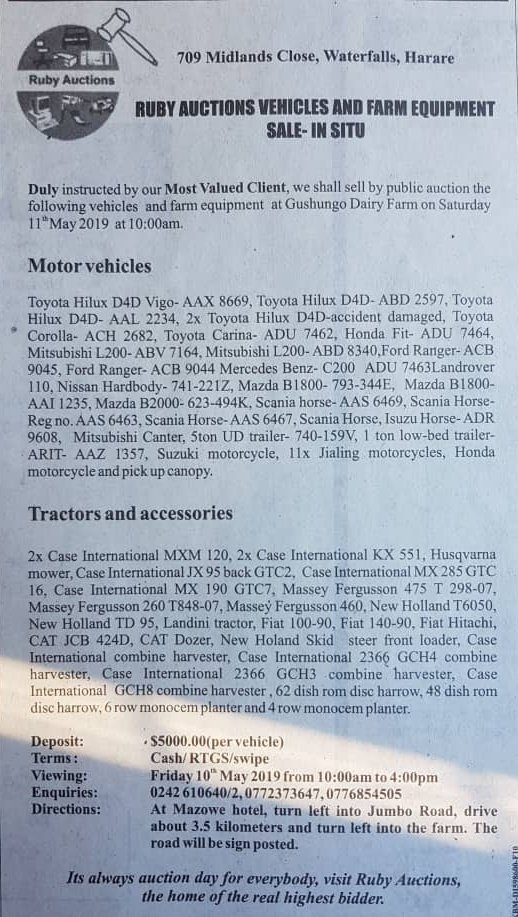 Are you a Civil Servant or Pensioner in Zimbabwe?
Get a smartphone 📱 on Zero Deposit. 24 hours to process.
Tags
0 Comments
Leave a Comment
Generate a Whatsapp Message
Feedback