"Let Him Come To Al Ahly" Egypt Fans Impressed By Khama Billiat At AFCON
4 years ago
Sat, 22 Jun 2019 06:19:42 GMT
Soccer followers have praised Kaizer Chiefs forward, Khama Billiat, following Zimbabwe's match against 2019 AFCON finals hosts played on Friday night. Ironically, Zimbabwe lost that match to Egypt who scored one goal in the first half.
Khama Billiat was one of the Warriors who displayed a dazzling performance in Cairo, no wonder why he has been attracting attention from overseas clubs.
Social media is awash with messages of praise to the Zimbabwean international. Some Egyptian nationals were begging him to this time consider joining Al Ahly of Egypt after he snubbed it for Kaizer Chiefs when he left Mamelodi Sundowns.
Some who were worried his frame could be a hindrance for him to go to Europe are thinking twice after Salah who is almost like Billiat in size is doing just fine at Liverpool.
Below are some of the messages on social media.
One @Victor rop2 tweeted:
I'm a proud Kenya but this Zimbabwean player:Billiat was exceptional tonight. Good player #EGYZIM

 
Hard Luck, You have good players such as Billiat, best wishes coming matches. Billiat let him come to @AlAhly instead of South Africa club.
Other Zimbabwean players also did a splendid job in their respective roles. Divine Lunga, literally put Salah into his back pocket denying him free chances on several occasions. See a gettyimages' picture below of Divine Lunga shielding the ball away from Salah.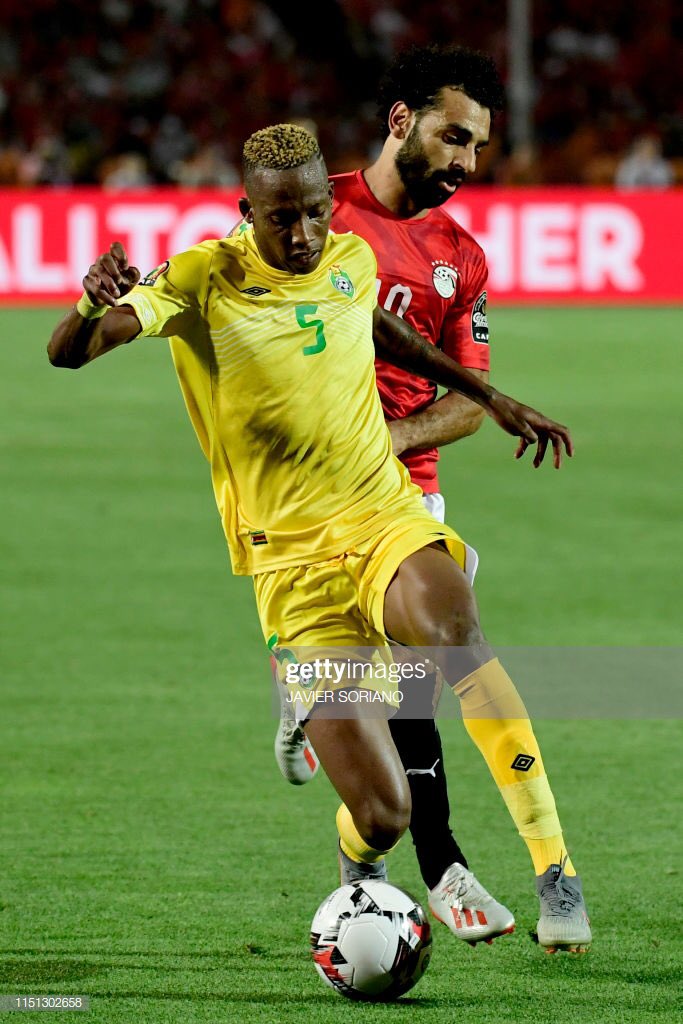 Zimbabwean goal minder, Ariel Sibanda, saved nine (9) shots from Egyptians Pharaohs. It is sad that he had to be substituted due to an injury. The 'first' goalkeeper, George Chigova was not eligible to play as he had a suspension from the AFCON qualifier stages.
Tags
0 Comments
Leave a Comment
Generate a Whatsapp Message
Feedback