PICTURES: KLM Cargo Plane's Wing Flap That Fell Over Chitungwiza
4 years ago
A KLM airlines cargo plane on Monday dropped a wing flap over Chitungwiza. It, fortunately, managed to land safely at the Robert Gabriel Mugabe International Airport.
Civil Aviation Authority of Zimbabwe (CAAZ) public relations and communications manager Anna Julia Hungwe last night confirmed the tragedy.
Wing flaps are a type of high-lift device used to increase the lift of an aircraft wing at a given airspeed. Flaps are usually mounted on the wing trailing edges of a fixed-wing aircraft.
Flaps are used to lower the minimum speed at which the aircraft can be safely flown, and to increase the angle of descent for landing. Flaps also cause an increase in drag, so they are retracted when not needed.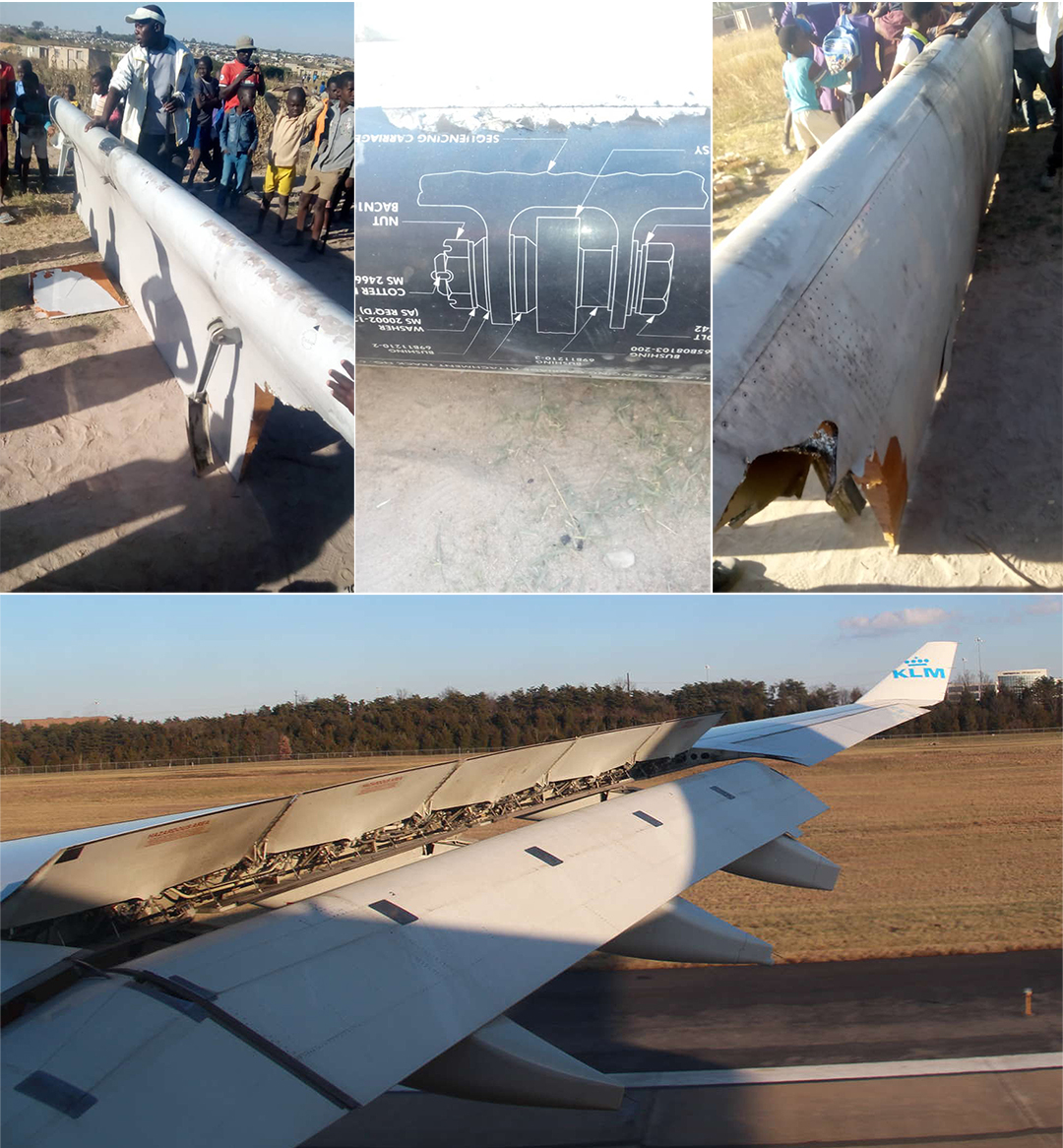 Are you a Civil Servant or Pensioner in Zimbabwe?
Get a smartphone 📱 on Zero Deposit. 24 hours to process.
Tags
0 Comments
Leave a Comment
Generate a Whatsapp Message
Feedback