Comparison Of Western States Financial Support To Zimbabwe And That Of "All Weather Friends"
4 years ago
Sat, 16 Nov 2019 13:52:26 GMT
Zimbabwe's Finance Minister, Professor Mthuli Ncube has, during his presentation of the 2020 Budget Statement revealed that Western States' financial support to Zimbabwe outweighed those of other states including China which is considered the country's all-weather friend.
The United States of America tops the list followed by the United Kingdom whilst China comes at a distant 5th.
See below the "Actual Development Partner Support disbursements for 2019 and projected disbursements for 2020".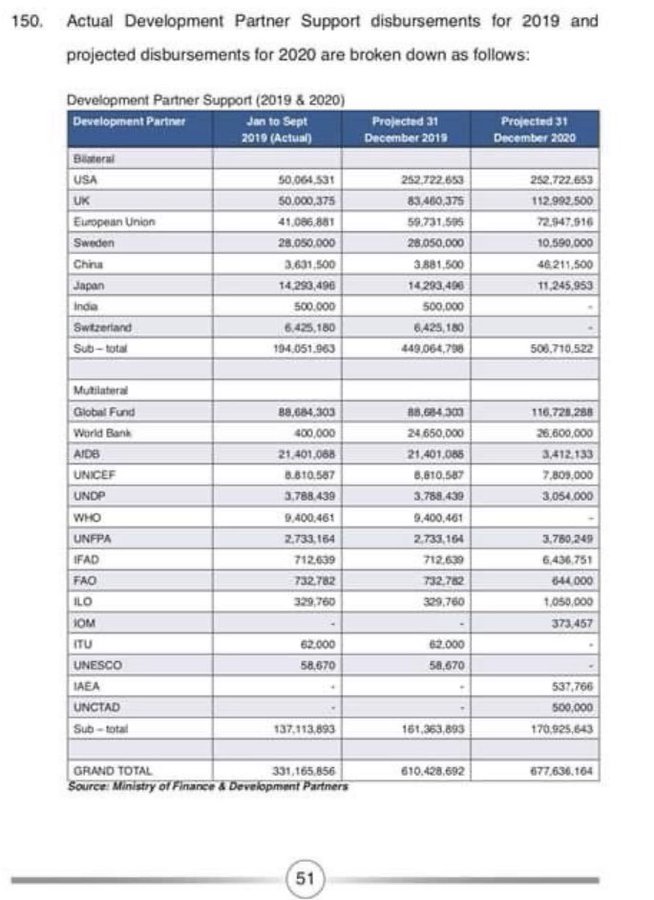 More: 2020 National Budget Speech
Tags
0 Comments
Leave a Comment
Generate a Whatsapp Message
Feedback