CJ Malaba Makes U-Turn On Directive On Handing Down Judgments
3 years ago
Sat, 18 Jul 2020 15:53:39 GMT
Chief Justice, Luke Malaba has made a sudden U-turn on a directive on handing down and distribution of judgments and orders.
The directive had been issued on the 16th of July on the basis that the manner in which orders are being handed was not appropriate.
Amending the directive, Malaba said:
1. Reference is made to my Memorandum dated 16 July 2020 in relation to the above subject.

2. In Paragraph 2 (iv) I have removed the word 'approved' and it should read: – "Before a Judgment or an order of the High Court or Labour Court is issued or handed down, it should be seen by the head of court/ station/ division."

3. May this amendment be brought to the attention of all Judges.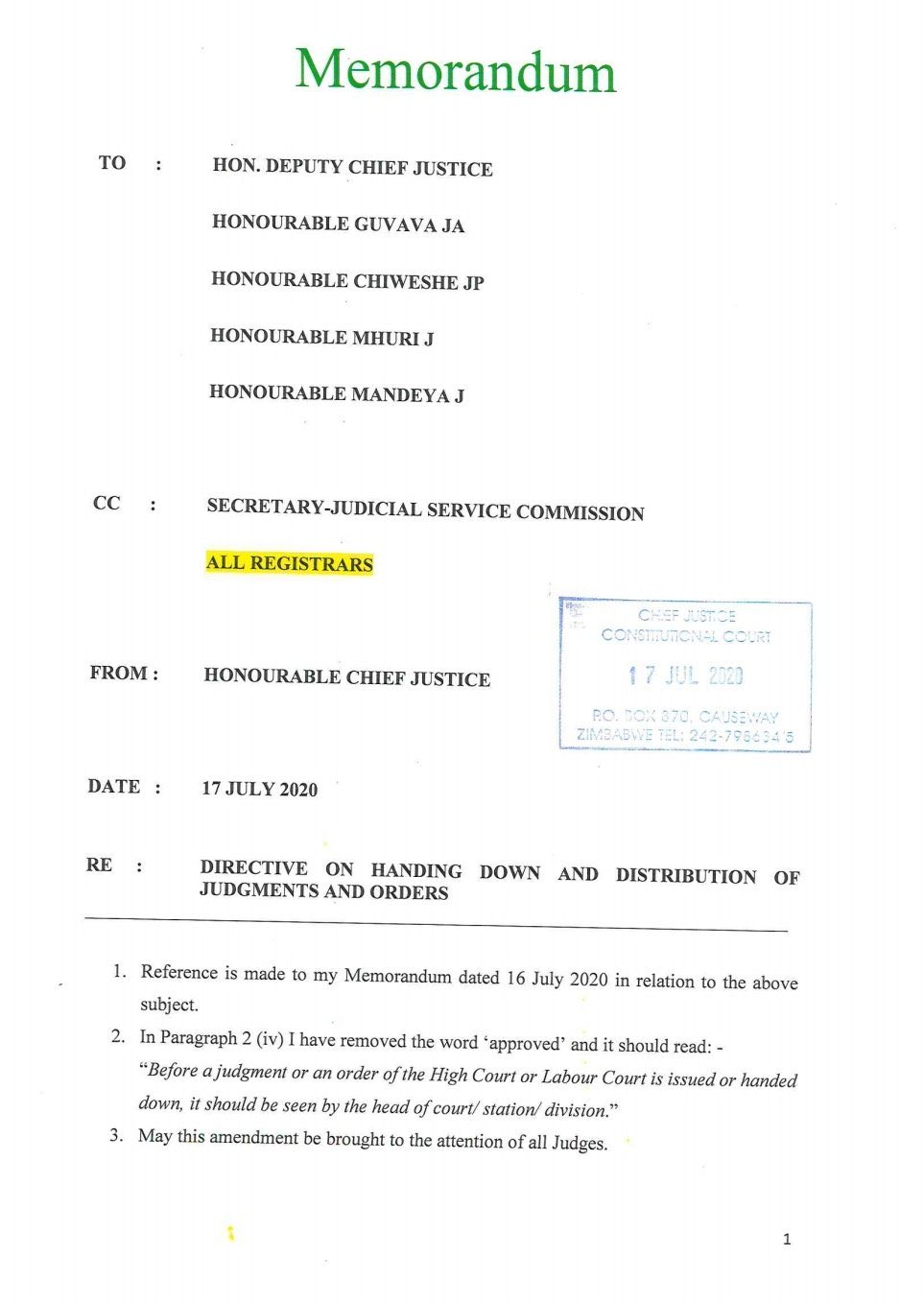 The directive had attracted criticism from various quarters with some saying it was meant to make sure judges do not give an order which is against the interests of their seniors.
Some even suggested that the directive was proof that there was no judicial independence in Zimbabwe.
Tags
0 Comments
Leave a Comment
Generate a Whatsapp Message
Feedback