Zimbabwe Records 4 COVID-19 Deaths, 2nd-Highest In A Single Day Since 1st Death
3 years ago
Fri, 24 Jul 2020 18:51:08 GMT
Zimbabwe has recorded four new coronavirus deaths bringing the total number of fatalities to thirty-two since the outbreak of the virus in the country in March.
This is the second-highest number of deaths the Southern African country has recorded in a single day since the first fatality was recorded.
The highest number in a single day was recorded on the 11th of July.
The tragedy was announced in a statement by the Ministry Of Health and Child Care which notes that the four deaths were part of 172 new cases recorded on Friday.
The cases also include 152 locals, 12 returnees from South Africa and 8 from Botswana.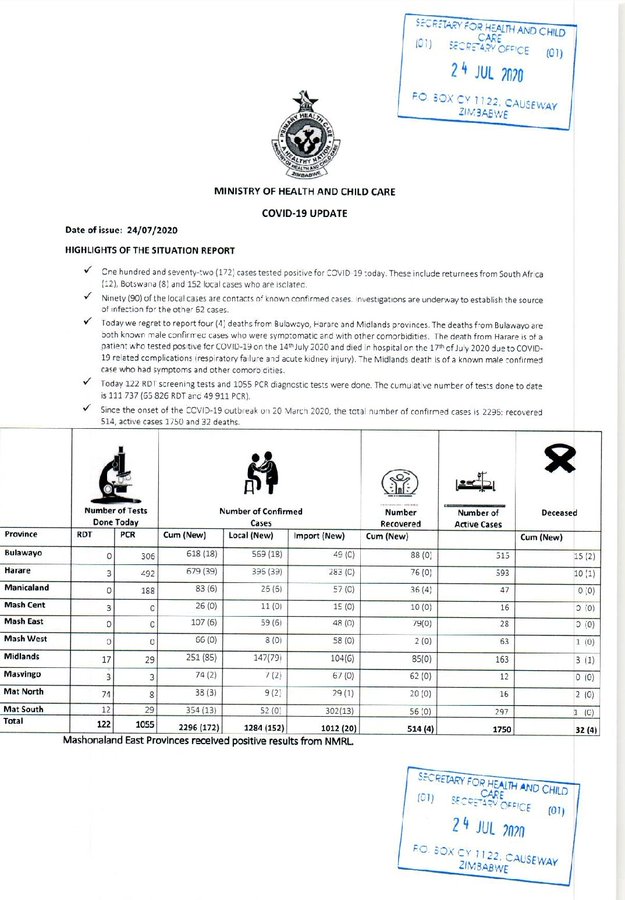 Tags
0 Comments
Leave a Comment
Generate a Whatsapp Message
Feedback