ZimRights Disowns Statement Calling For ShutDownZim
4 years ago
Mon, 03 Jun 2019 14:20:06 GMT
The Zimbabwe Human Rights Association (ZimRights) has distanced itself from a statement on social media platforms claiming to be from the organisation calling for a shutdown demonstration.
In a statement, ZimRights said the propagators of the social media statement smuggled an incomplete institutional logo and called the statement "fake news".
ZimRights further called upon citizens to ignore the message and warned those behind the post to stop the "illegal and inflammatory behaviour".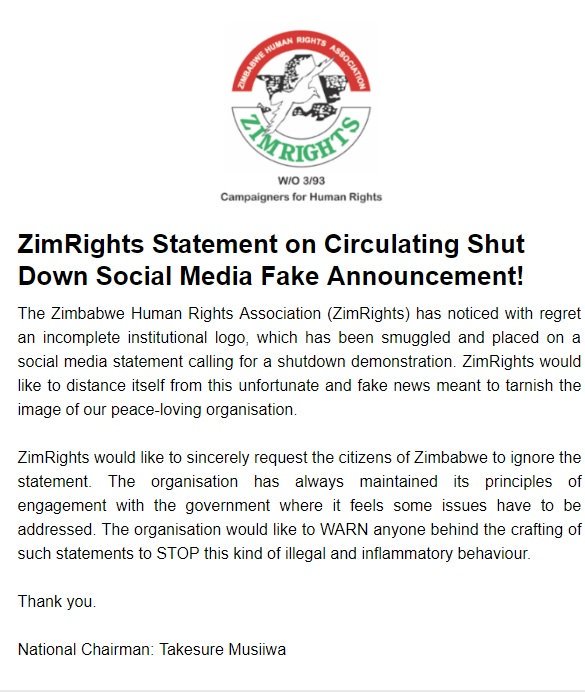 Tags
0 Comments
Leave a Comment
Generate a Whatsapp Message
Feedback