Sakunda Boss Avoids Parliamentary Hearing As ZANU PF MPs Walk Out To Deny Biti A Quorum
ZANU PF legislators have walked out of the Public Accounts Committee (PAC) hearing that was meant to investigate corruption allegations raised against Sakunda Holdings boss, Kuda Tagwirei.
The development means that Tagwirei will not be appearing before Parliament since the Tendai Biti headed PAC no longer has a quorum.
NewZWire reports that Zanu PF legislator, Tinomudaishe Machakaire is the one who persuaded his Zanu PF colleagues on the committee to deny chairman Tendai Biti a quorum by walking out.
Some argue that the move was triggered by the opposition MDC's decision to boycott the 2020 Budget Statement presentation by Finance Minister, Mthuli Ncube this Thursday.
MDC legislators have boycotted a number of Parliament events which president Emmerson Mnangagwa attended saying that he was an illegitimate leader.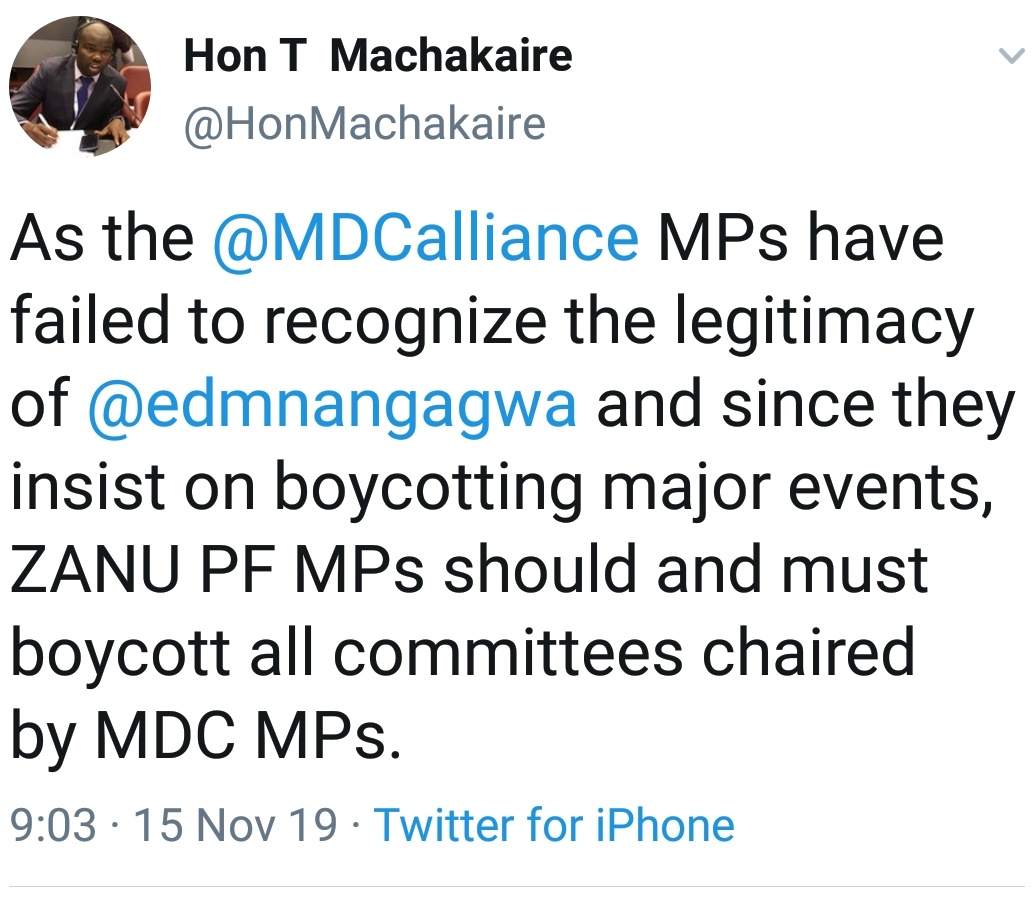 Sakunda Holdings is under probe after it allegedly misused more than US$3 billion Command Agriculture funds.
More: NewZWire
Tags
Comments
Leave a Comment