CCDZ Demands The Release Of Civic Leaders
The Centre for Community Development has released a statement following the arrest of civic society leaders who have since been charged with treason. The statement reads:
We demand the release of Centre for Community Development in Zimbabwe (CCDZ) Advocacy Officer, George Makoni and other Civic society leaders – Frank Mpahlo of Transparency International-Zimbabwe (TIZ), Tatenda Mombeyarara of the Citizen Manifesto and Gamuchirai Mukura, the director of Community Tolerance and Development Trust (Cotrad).

The four civic society leaders were arrested upon arrival at the Robert Mugabe International Airport last night from The Maldives where they attended professional human rights and peace-building workshop.

… The workshop in the Maldives had nothing to do with any plot to unseat the Zimbabwean government

… The arrest of civic society leaders once again shows that the human rights situation in Zimbabwe in the so-called "new-dispensation" has not changed.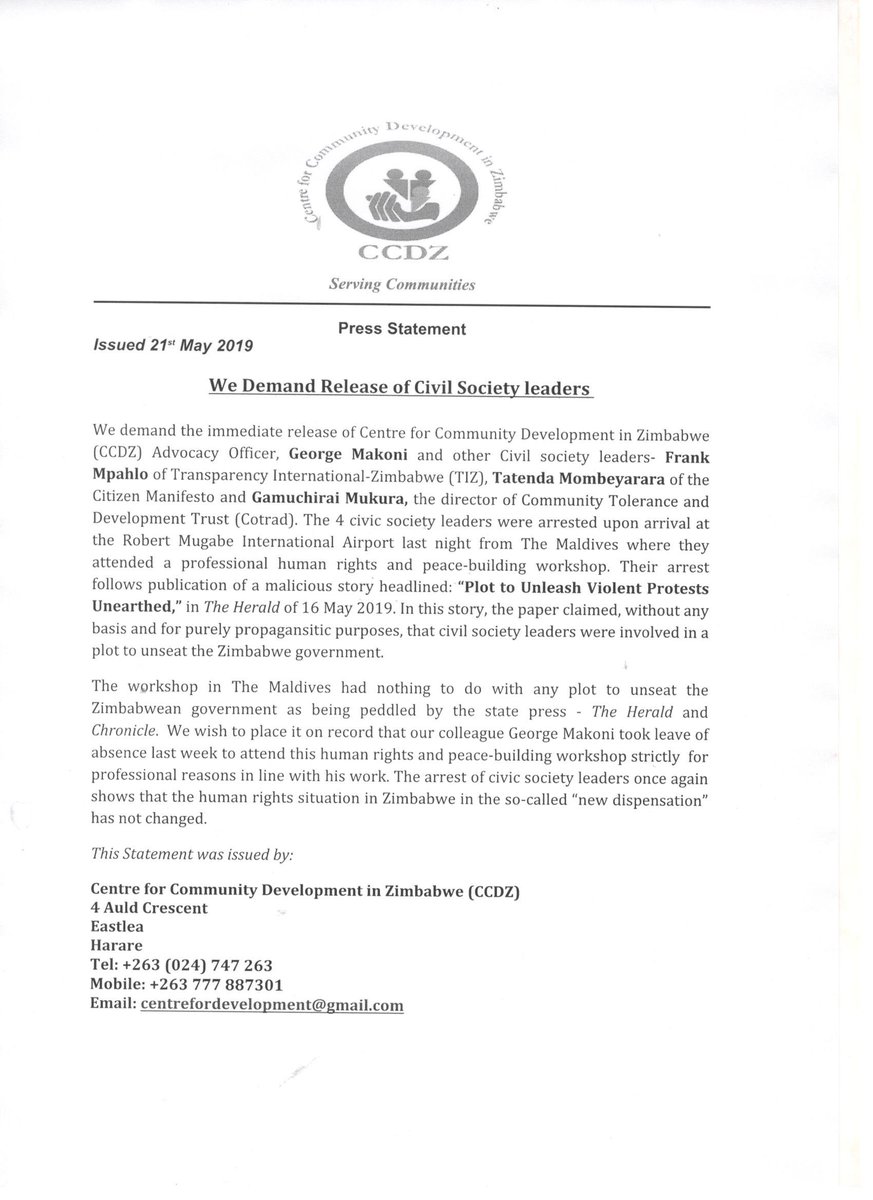 Tags
Comments
Leave a Comment