ARTUZ Says 'Ongoing' Teachers' Strike A Success
4 years ago
Mon, 03 Jun 2019 11:35:07 GMT
The Amalgamated Rural Teachers Association of Zimbabwe (ARTUZ) claims that the 3-day strike it called for to commence on June 3 (today) has been hugely a success.
In a statement, the association said that 62% of teachers did not report for work as they demand salaries to be paid in US dollars.
ARTUZ castigated what it called "Yellow Unions" for being used by the government to sabotage their job action.
It added that the state is using its agents of violence to call and harass teachers.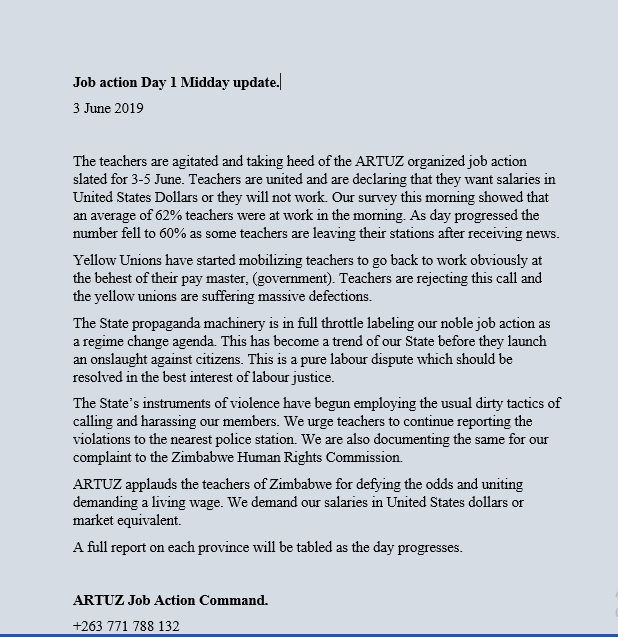 Tags
0 Comments
Leave a Comment
Generate a Whatsapp Message
Feedback