BREAKING: RBZ Reintroduces Zim Dollar, Bans Use Of All Foreign Currencies With Effect From 24 June 2019
4 years ago
Mon, 24 Jun 2019 09:35:19 GMT
The Reserve Bank of Zimbabwe has with effect from 24 June 2019, banned the use of foreign currencies as legal tender.
According to Statutory Instrument 142 of 2019, the United states dollar, Botswana Pula and South Africa Rand are no longer legal tender in Zimbabwe.
Part of the SI reads:
Subject to section3, with effect from 24th June 2019, the British pound, United States dollars, South African rand, Botswana pula and any other foreign currency whatsoever shall no longer be legal tender alongside the Zimbabwe dollar in any transactions in Zimbabwe.
Read the full text below.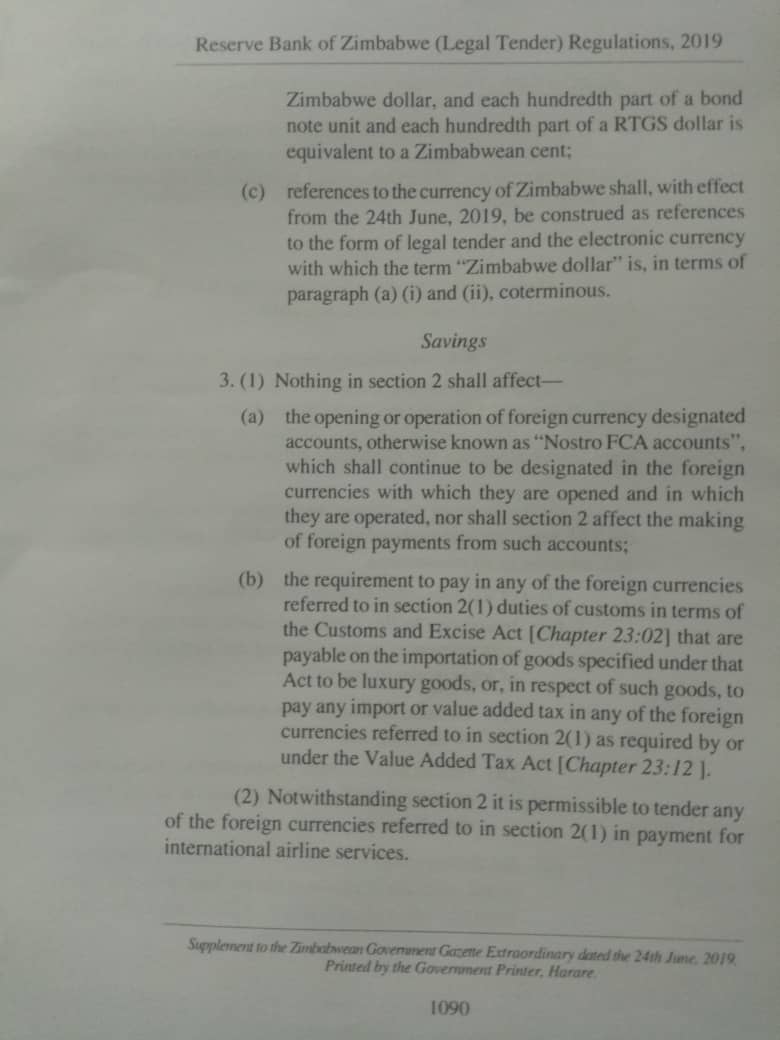 Tags
0 Comments
Leave a Comment
Generate a Whatsapp Message
Feedback