LEAKED: Police Officers To Undergo Public Order Management Training Ahead Of Planned July 31 Protests
3 years ago
Sat, 11 Jul 2020 14:12:10 GMT
The Zimbabwe Republic Police (ZRP) is undertaking a 20-day public order management training for its officers ahead of the anti-corruption demonstrations planned for July 31 by some political parties and pressure groups.
Jacob Ngarivhume, leader of Transform Zimbabwe party, is at the forefront in calling for the mass protests and his call has been endorsed by the MDC Alliance, Godfrey Tsenengamu, a former ZANU PF official, and Shingi Munyeza, an advisor to President Emmerson Mnangagwa.
Below is police bosses' communication to Nkulumane police station, Bulawayo.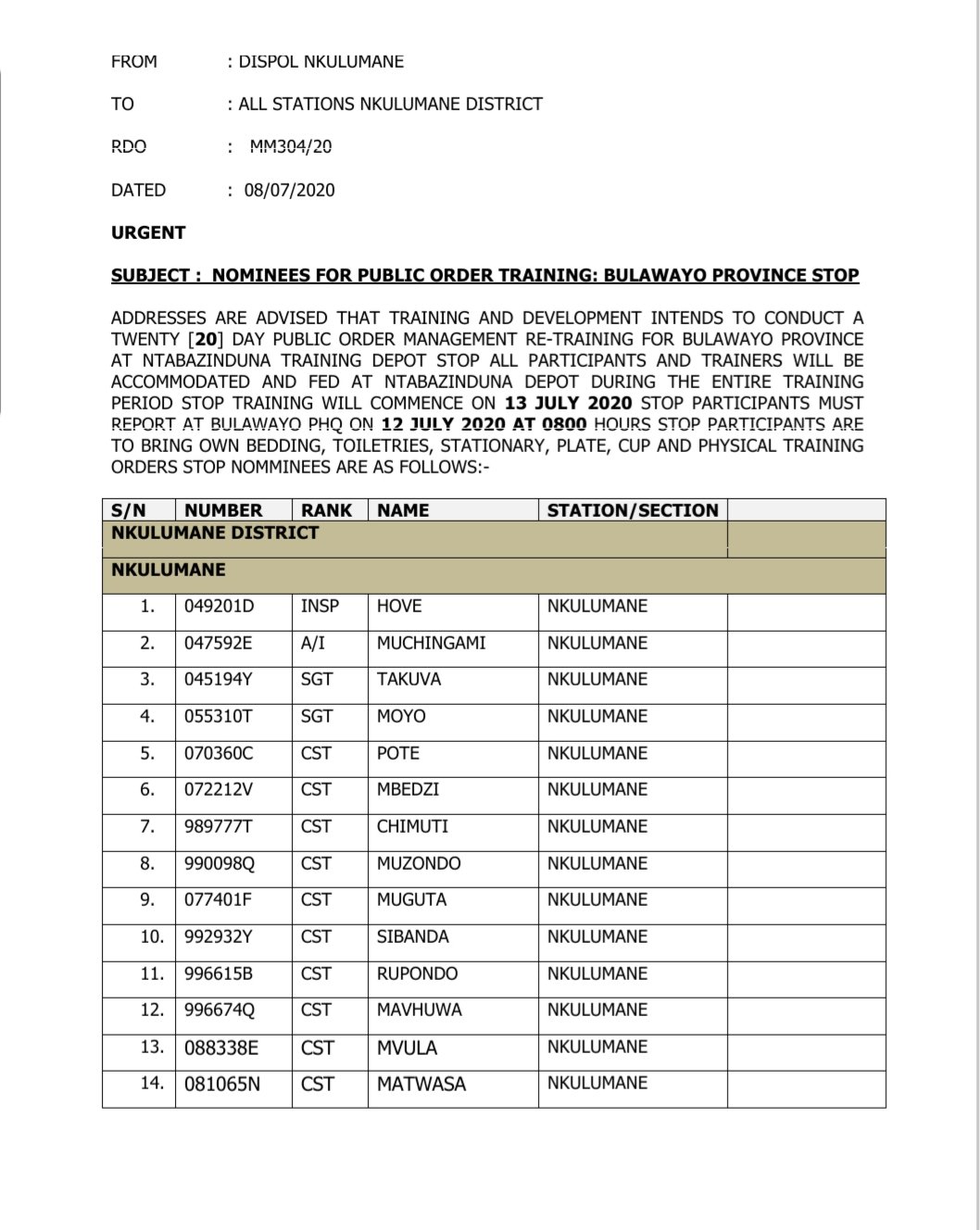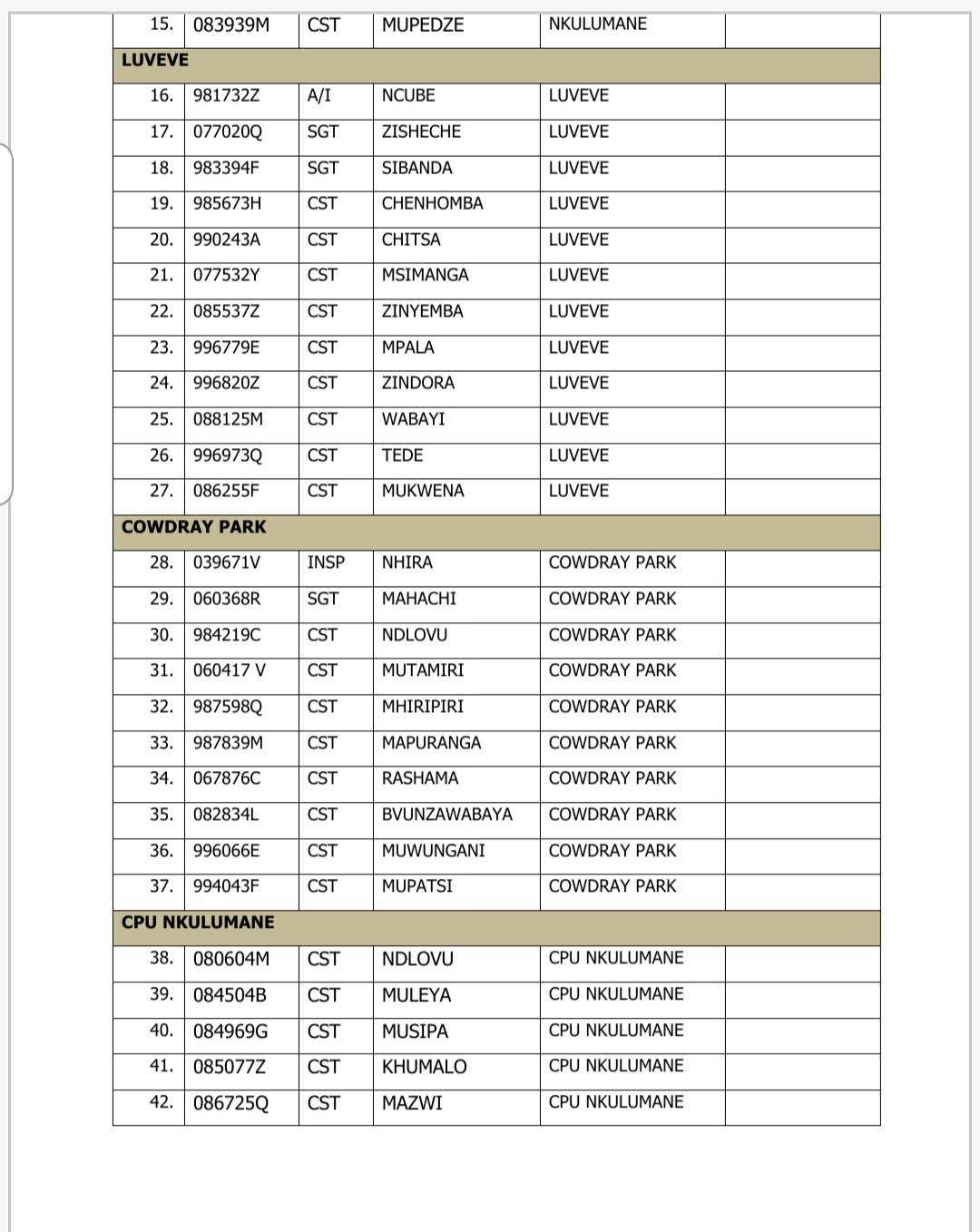 Tags
0 Comments
Leave a Comment
Generate a Whatsapp Message
Feedback