State Of Chitungwiza Swimming Pool Les Brown Torches Storm
2 years ago
Tue, 03 Aug 2021 09:58:20 GMT
The deplorable state of Les Brown, a swimming pool in Chitungwiza has torched a social media storm with observers expressing fury on authorities for failing or neglecting to maintain the facility.
Pictures circulating on social media suggest that Les Brown, the oldest pool in the SADC region, needs a facelift.
Observers said the swimming community, despite having abundant talent is under-resourced.
Posts by MDC Alliance spokesperson, Advocate Fadzayi Mahere, suggest that Les Brown no longer satisfies the minimum requirements of a competition pool. A standard swimming pool should have:
1. Depth 2 metres minimum.

2. length: 50 metres long,

3. Width 25 metres and

4. 660,430 gallons of water.

5. Electronic touchpads

6. Starting blocks

7. Heated water.
Les Brown Pool before the vandalism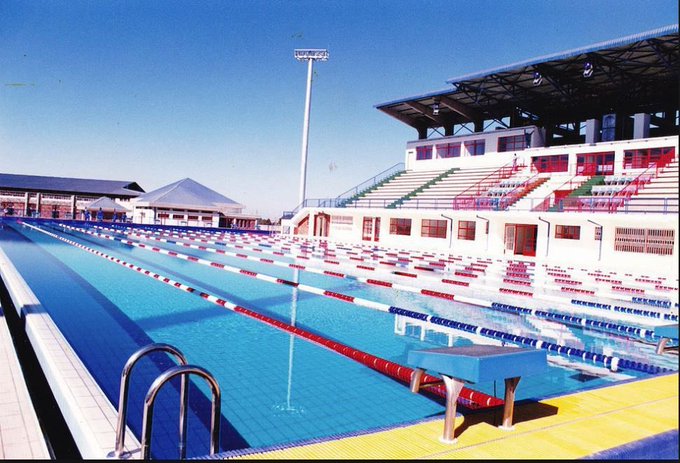 A post by Mahere further notes:
None of the Harare pools have these specifications. Chitungwiza is in a bad state and expensive to resuscitate to meet the above standards.

In essence, where a pool is not meeting FINA Standards, no swimming competition can take place there.
Responses to Mahere's post:
This is truly certain in a situation that I do not expect to be seeing in my home country especially at an institution like Chitungwiza aquatic complex which was very well known for hosting numerous swimming events during the time that I was at school… Saddening.
Mpho Mashaba @mpho_toni:
The other day was celebrating Nigeria's achievement to have a swimmer who came first in an Olympic contest. So sad to see that Zimbabwe, with all its past glory and current potential does not have basic amenities to empower its athletes.
This is happening when stakeholders have expressed concern over the performance of Team Zimbabwe at the ongoing 2020 Tokyo Olympics where they failed to win any medal.
They say Zimbabwe needs to adequately prepare in time for competitions and criticised the current approach whereby funds are disbursed shortly before the competitions.
More: Pindula News
Tags
0 Comments
Leave a Comment
Generate a Whatsapp Message
Feedback