Zimbabwe Dollar Official Rate Now $4 577 Per US$1
3 months ago
Thu, 17 Aug 2023 06:53:35 GMT
The Zimbabwe Dollar marginally depreciated against the United States Dollar on the Reserve Bank of Zimbabwe wholesale foreign currency auction on Wednesday, 16 August.
After Wednesday's wholesale auction, the Zimbabwe dollar lost ZWL$17.76 to average ZWL$4 577.50 from ZWL$4 559.74 per US Dollar last week.
Yesterday, 13 bids were received, and all 13 bids were accepted and received allotments.
The total value of bids accepted was US$18,854,776.00 and a similar amount was allotted.
The amount on offer was US$20 000 000.00.
The highest bid rate was ZWL$4,600.0000 while the lowest bid rate was ZWL$4,559.0000.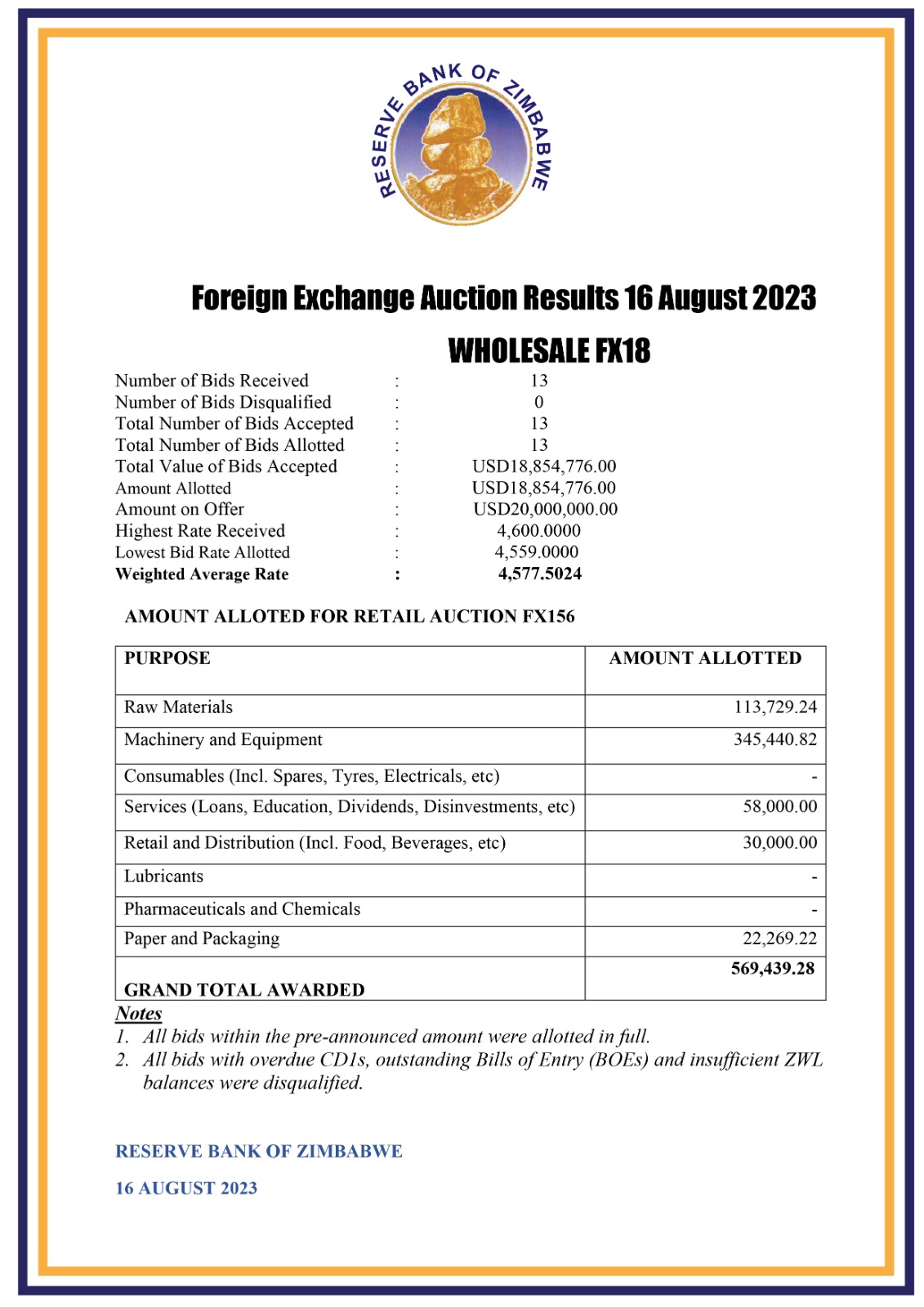 More: Pindula News
Tags
9 Comments
Leave a Comment
Generate a Whatsapp Message
Feedback