PICTURES: Coup To Remove ED Stories Should Rank Among Most Repeated Headlines - Larry Moyo
Larry Moyo has observed that media reports suggesting that there was a plot to remove president Emmerson Mnangagwa from office have been on repeat for a long period of time now. He compiled pictures of varying publications which reported on the story recently.
His remarks come when Mnangagwa this Thursday told the ZANU PF Youth League Assembly in Harare that he was aware of a plot by Generation 40 remnants within the ruling party to dislodge him from power. Mnangagwa then urged the Youths to flush out every G40 member.
See pictures below.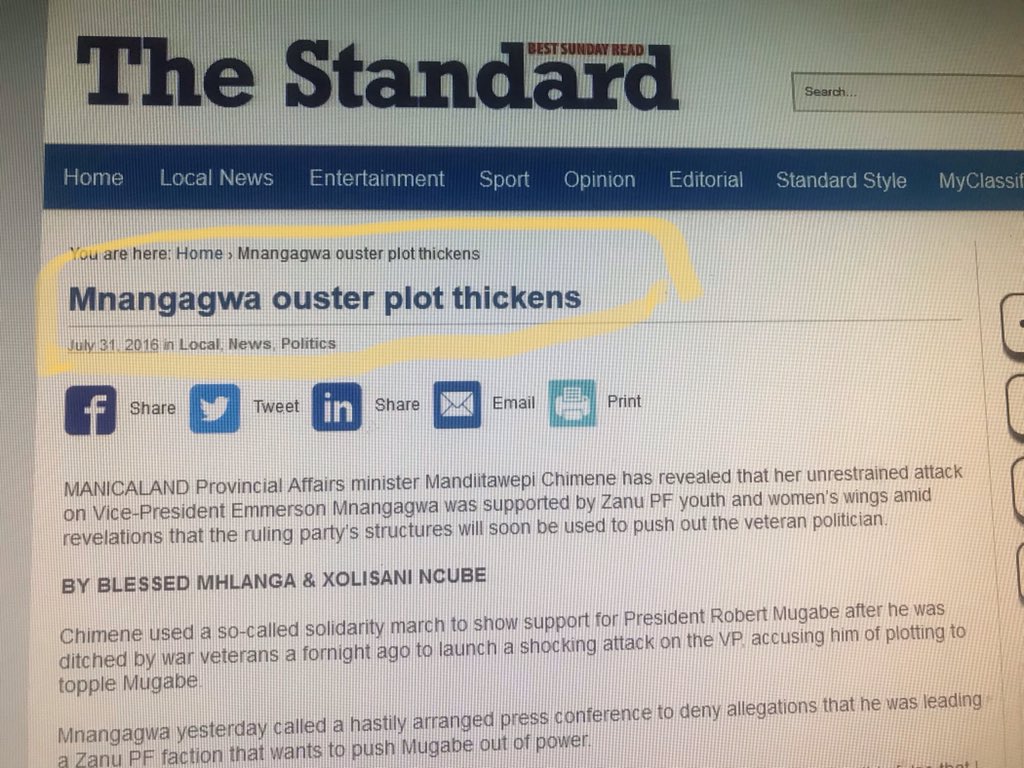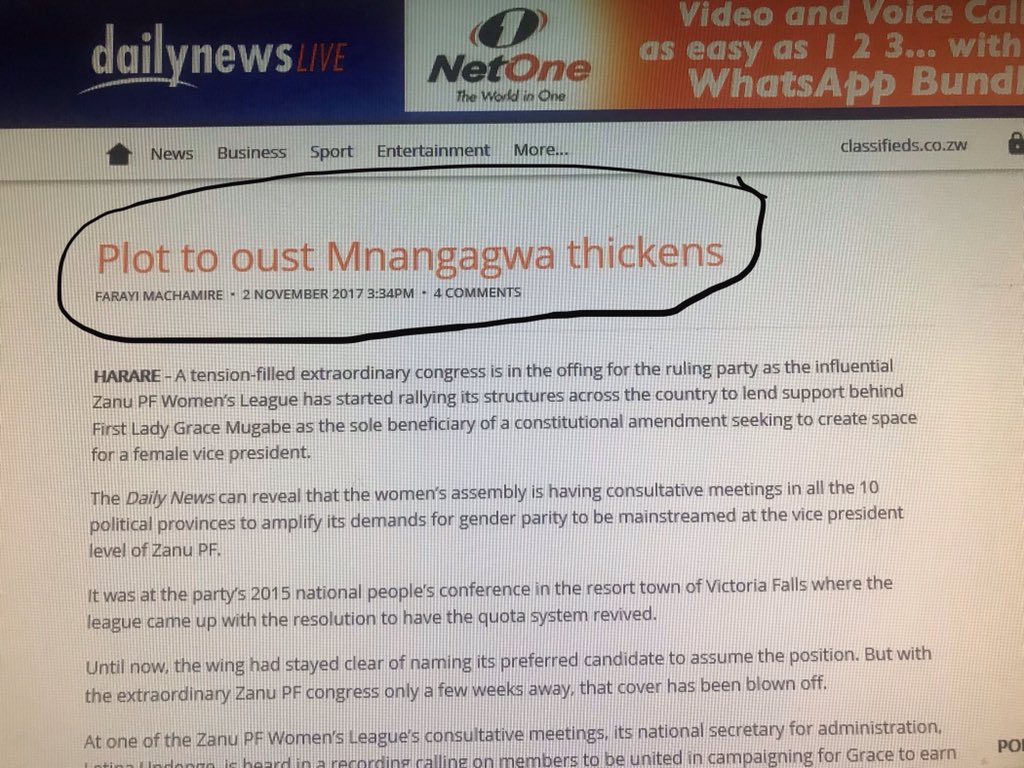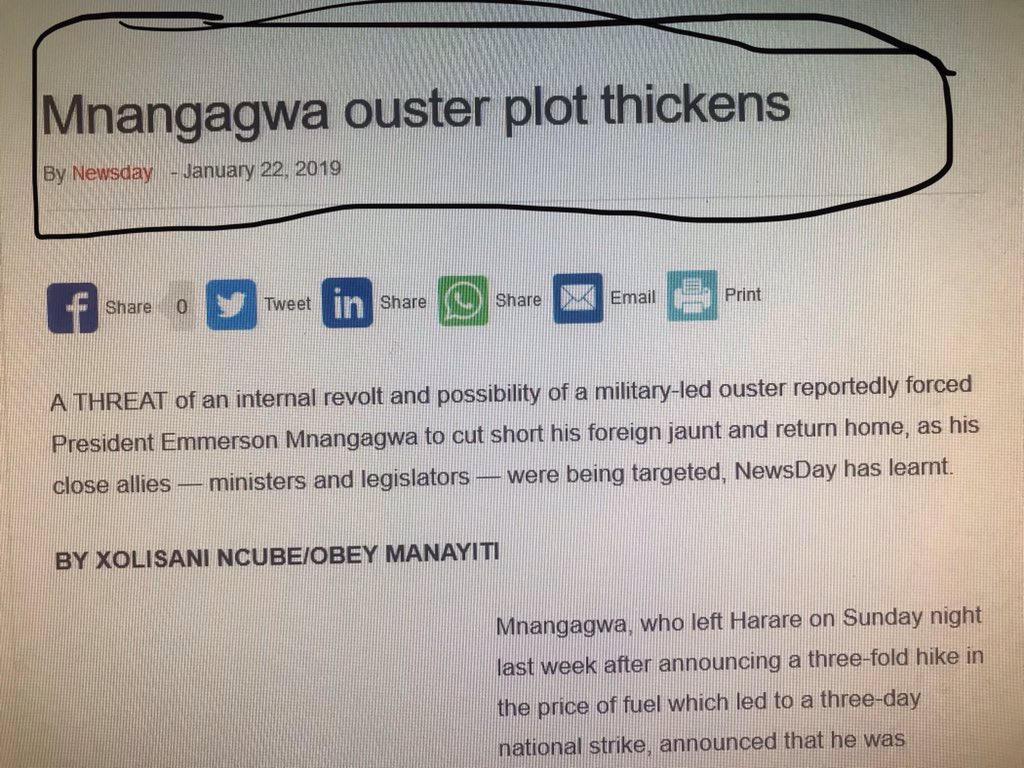 More: Larry Moyo
Tags
Comments
Leave a Comment