FULL TEXT: South Africa Parliament Considering Motion Of No Confidence In President Ramaphosa
3 years ago
Thu, 27 Feb 2020 20:18:27 GMT
The Speaker of the South African National House of Assembly, Thandi Modise has said that she is consulting the Leader of Business and the Chief Whip of the ANC over a motion of 'no confidence' in President Cyril Ramaphosa.
The motion was initiated by Mr Vuyolwethu Zungula a legislator for the African Transformation Movement party.
Below is a letter that was written to Mr Vuyolwethu.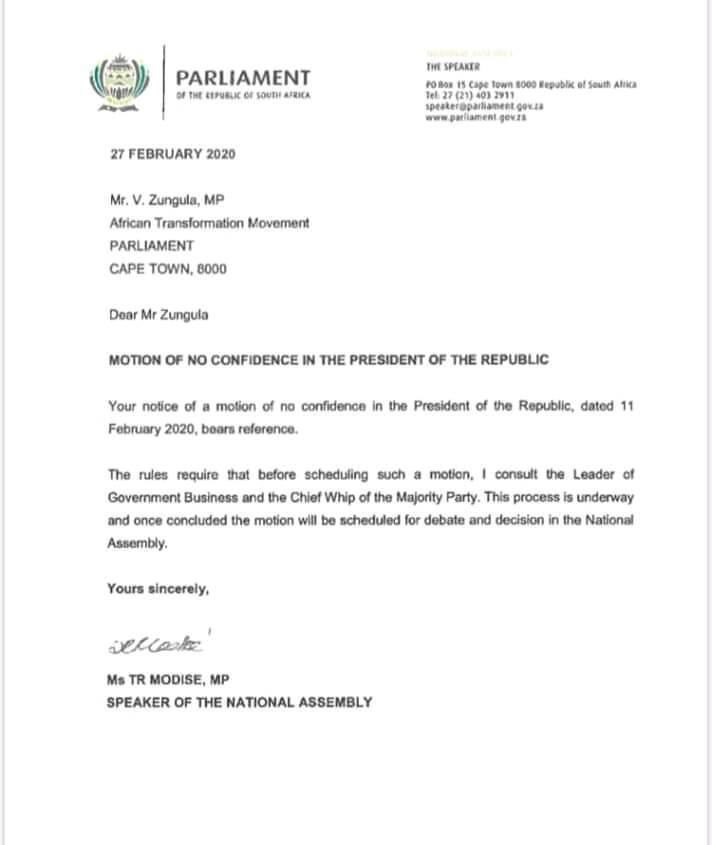 Tags
0 Comments
Leave a Comment
Generate a Whatsapp Message
Feedback