ZERA Scraps "Ownership Of 25 Service Stations" As Condition For Licence
3 years ago
Fri, 13 Mar 2020 20:10:18 GMT
The Zimbabwe Energy Regulatory Authority has announced that it has amended the Petroleum Sector Notice that was issued on Monday 9 March 2020 after some stakeholders raised concern.
ZERA announced that it has scrapped section B of the Monday Notice which among other things stated that licensees were required to have at least 25 service stations.
The section also stated that licensees should provide a performance bond with a value of ZWL$30 million before licensing.
See below both the latest notice and the one which is being amended.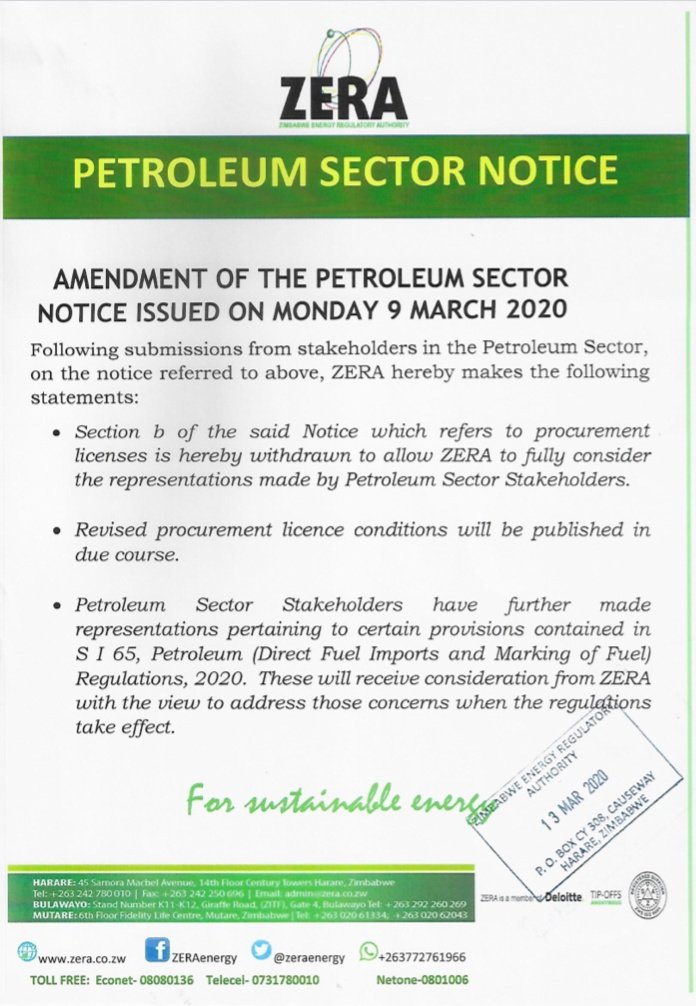 Below is the Notice which is being amended.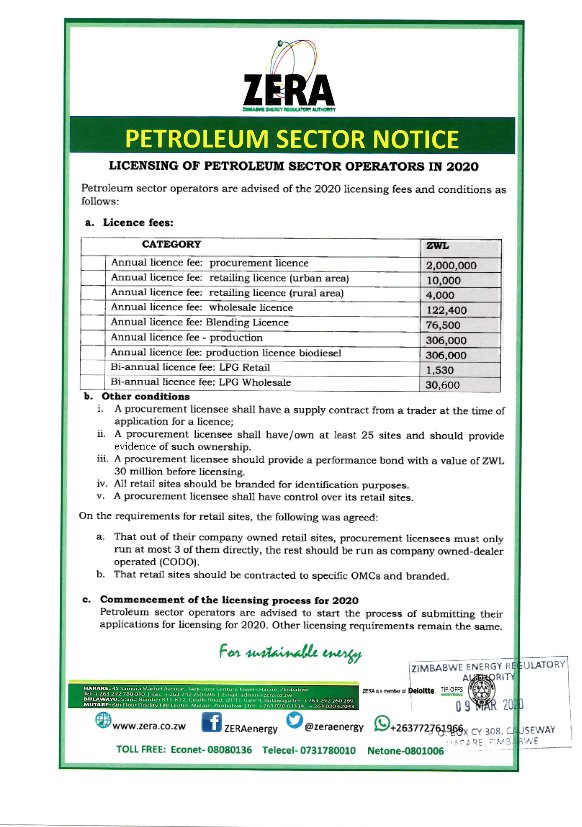 Some had argued that it was a strategy by owners of Zuva and Puma to push other players out of business.
Zimbabwean journalist, Hopewell Chin'no claims that President Mnangagwa and Sakunda boss Kuda Tagwirei who have shares in Zuva and Puma respectively must have influenced the decision to have the demands in the first Notice isseued on Monday.
Tags
0 Comments
Leave a Comment
Generate a Whatsapp Message
Feedback