Zimbabwe Suspends Buying Shares In Old Mutual, PPC, SEEDCO And Disposing Them In Offshore Markets
3 years ago
Zimbabwe's Finance Minister Professor Mthuli Ncube has suspended fungibility of shares in Old Mutual, PPC, Seedco.
The suspension was announced through General Notice 583 of 2020 that was published in the Government Gazette released on 15 March 2020.
Before the suspension, investors could repatriate earnings by buying shares on the ZSE and selling them abroad.
The share price comparison gave rise to the Old Mutual Implied Rate, usually above the parallel market rate, which was being used by some as an exchange rate gauge.
We present the government gazette below.
Are you a Civil Servant or Pensioner in Zimbabwe?
Get a smartphone 📱 on Zero Deposit. 24 hours to process.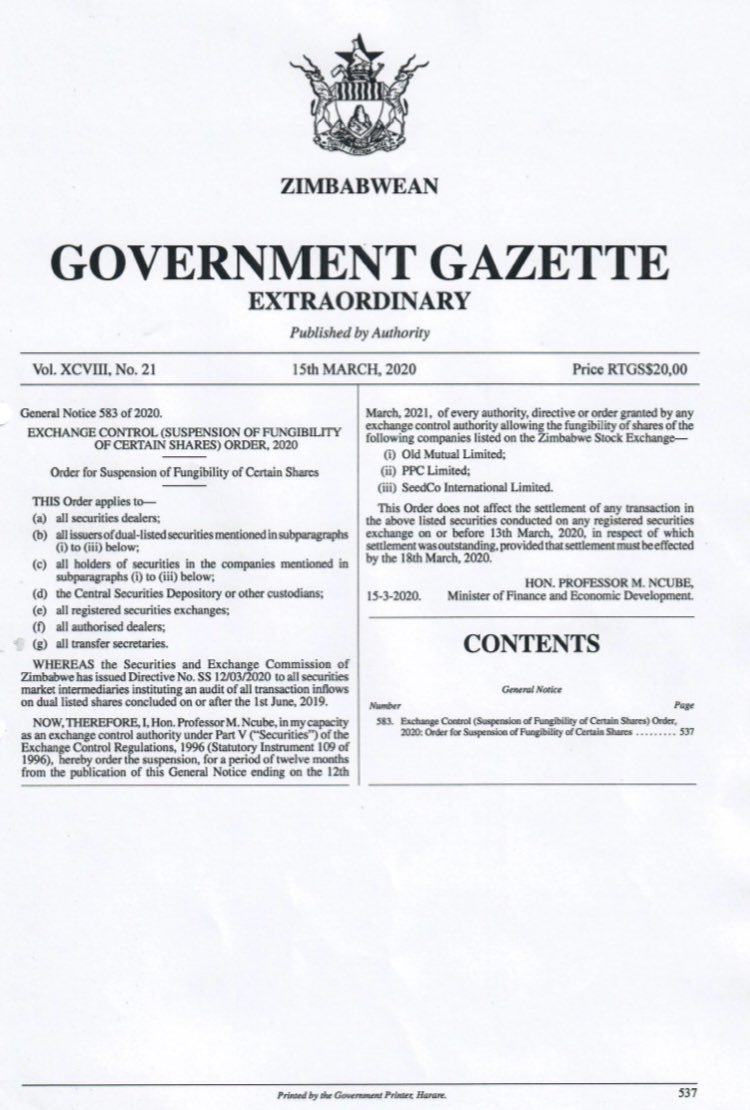 In 2008, the government of Zimbabwe also suspended the fungibility of shares for all dual-listed companies but the local currency continued to lose value against other currencies.
It remains to be seen if the strategy is going to yield expected results this time.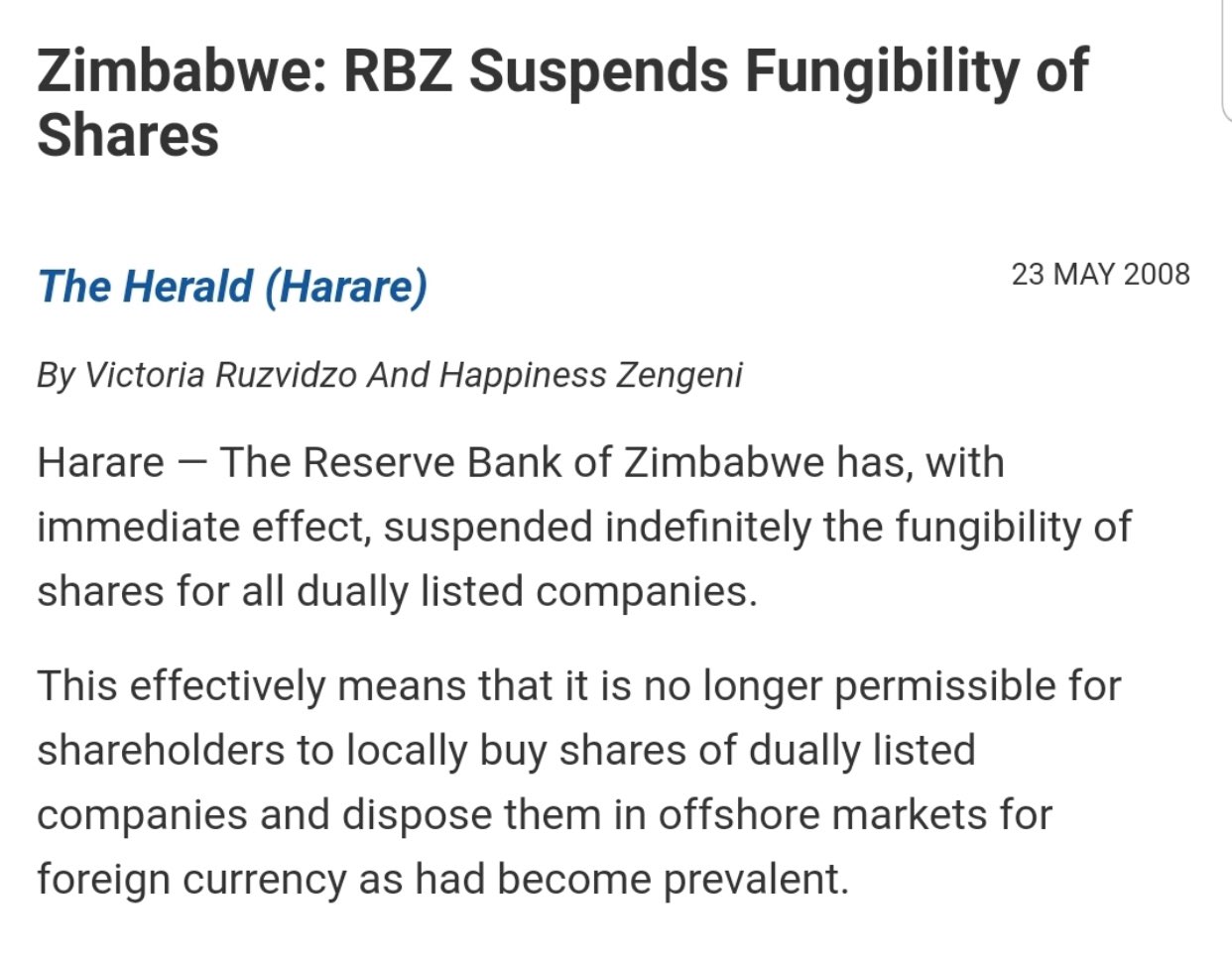 Tags
0 Comments
Leave a Comment
Generate a Whatsapp Message
Feedback