FULL TEXT: Emmanuel Makandiwa Speaks On Coronavirus
The United Family International Church (UFIC) led by Emmanuel Makandiwa has suspended all of the church's gatherings and services due to the novel coronavirus.
In a statement, the clergyman encouraged congregants to observe hygienic practices as guided by health experts.
Read the full statement below.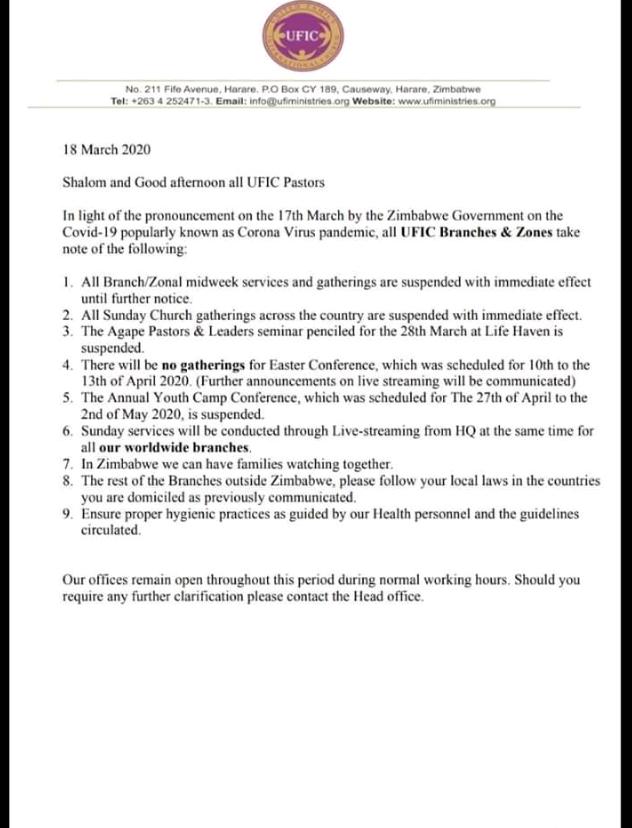 Tags
Comments
Leave a Comment