Timveos Drags Khupe, Mwonzora To Court Over Parly Dismissal
3 years ago
Opposition MDC Alliance Chief Whip in the Senate, Lilian Timveos has filed a High Court challenge against her dismissal in parliament.
In her application, Timveos cited President of the Senate, Parliament of Zimbabwe, Douglas Mwonzora, Thokozani Khupe and the MDC-T as respondents.
Timveos is one of four MDC Alliance legislators who were recalled from parliament by the MDC-T leadership that was reinstated by the Supreme Court (SC) ruling on the party's leadership crisis.
The other legislators who were recalled are Prosper Mutseyami, Thabitha Khumalo and Chalton Hwende. The lawsuit is a manifestation of the discord that has engulfed the party since the departure of the party's founding leader, Morgan Tsvangirai.
Nelson Chamisa and Thokozani Khupe have since 2018, when Tsvangirai died, been embroiled in a power struggle which spilt into the courts resulting in the SC ruling which reinstated Khupe as the party's legitimate leader.
Are you a Civil Servant or Pensioner in Zimbabwe?
Get a smartphone 📱 on Zero Deposit. 24 hours to process.
Chamisa, on the other hand, is refusing to accept the outcome saying it is inconsequential on his MDC Alliance.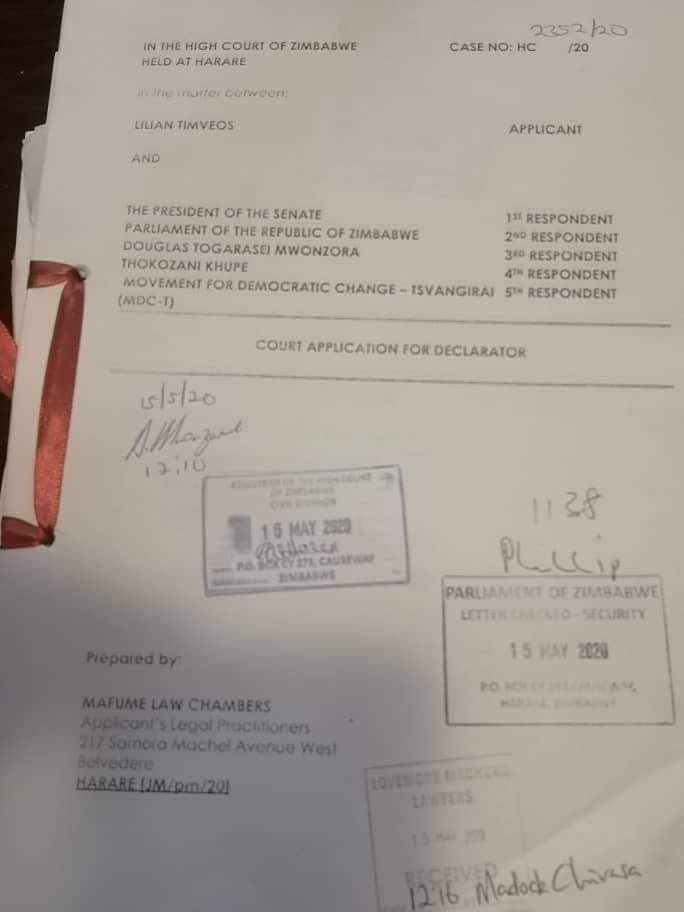 Tags
0 Comments
Leave a Comment
Generate a Whatsapp Message
Feedback