Zimbabwe Records 2 More COVID-19 Deaths
3 years ago
Sun, 26 Jul 2020 07:09:14 GMT
Zimbabwe has recorded 138 new coronavirus cases including 128 local cases and 10 returnees from South Africa who are isolated.
The new cases also include 2 institutional deaths from Bulawayo and Mashonaland Central provinces.
The Southern African country now has 2434 known cases while coronavirus related fatalities are now at 34.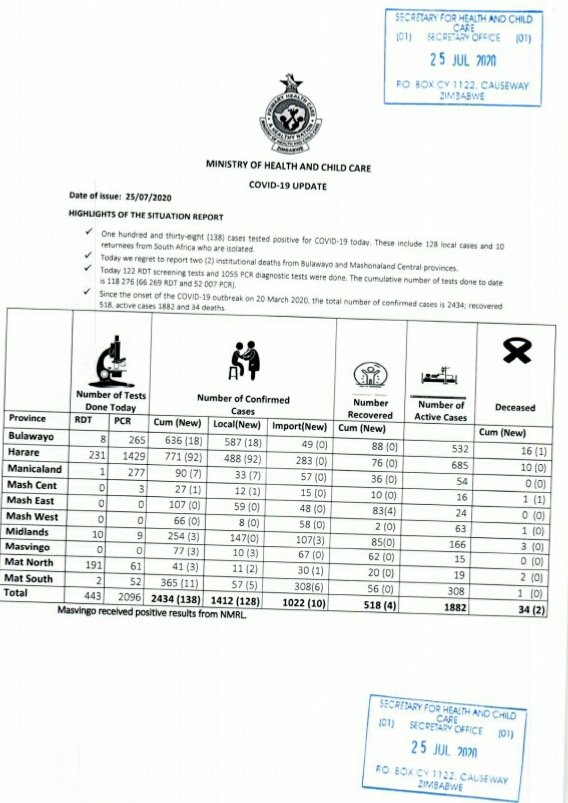 Tags
0 Comments
Leave a Comment
Generate a Whatsapp Message
Feedback