MDC-Alliance MP Arrested For Distributing "#ZanuPFMustGo" Branded Face Masks
3 years ago
An MDC Alliance official, Prince Dubeko Sibanda has been arrested and dragged to court after he allegedly distributed face masks branded #ZANUPFMUSTGO in Bulawayo.
The state says they two masks which had been distributed to two Pick n' Pay, Hyper Supermarket workers on 2 August were recovered and can be presented as proof.
Prince Sibanda Dubeko is an MDC Alliance legislator for Binga North Post.
He joins scores of government critics who have been arrested so far since the detained opposition leader Jacob Ngarivhume convened the foiled anti-government protests he had slated for the 31st of July.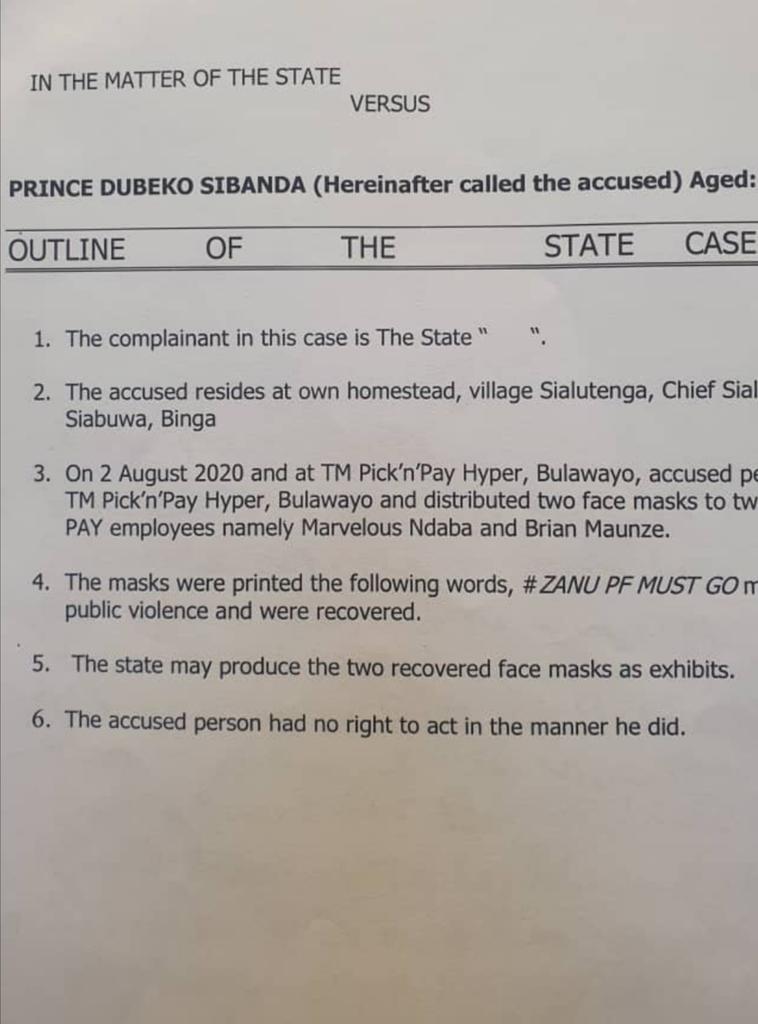 Are you a Civil Servant or Pensioner in Zimbabwe?
Get a smartphone 📱 on Zero Deposit. 24 hours to process.
Tags
0 Comments
Leave a Comment
Generate a Whatsapp Message
Feedback