FOREX AUCTION: Allotments To Industry Rise
3 years ago
Tue, 24 Nov 2020 19:03:31 GMT
The Zimbabwe dollar marginally lost ground to the United States dollar in Tuesday's weekly forex auction, after trading at $81.81 against US$1 weakening by $0.14 from the premium of $81.67 recorded last week.
The official exchange rate has sustained stability for over two months as the premiums continue to hover around $81.
Meanwhile, the Reserve Bank of Zimbabwe (RBZ) allotments to industry Tuesday rose, further-reaching a new high of US$32.9 million coupled with the official exchange rate stability.
The auction first reached the peak in September this year after allotting US$31.6 million to industry.
In total, the main auction received US$30.6 million while the SMEs auction received a total of US$2.2 million.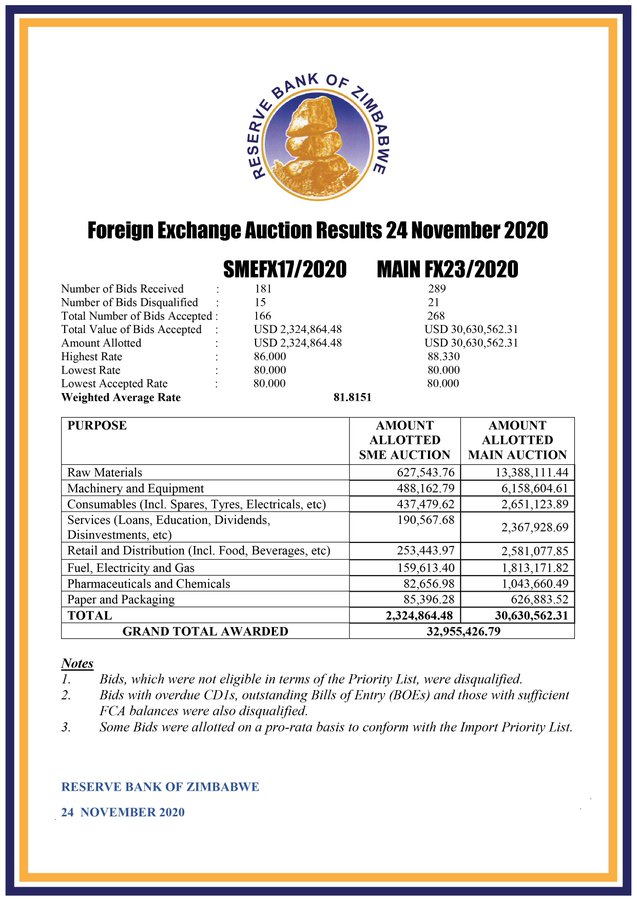 Tags
0 Comments
Leave a Comment
Generate a Whatsapp Message
Feedback