Forex Auction Results: Zimbabwe Dollar Firms, Rate Now ZWL$81.7368
2 years ago
Forex auction results for 15 December 2020 are in and the Zimbabwe dollar has further rebounded against the greenback.
The weighted average this week has made a small improvement from ZWL$81.8572 last week to ZWL$81.7368 this week.
US$2.47 million was awarded to Small to Medium enterprises forex auction while US$29.46 was awarded to the main forex auction.
In total, US$31.94 million was allotted this week compared to US$30.27 million last week, with the bulk of the allotment (US$16.07 million) going to raw materials.
207 bids were received on the Small to Medium enterprises forex auction, with 182 accepted and 25 disqualified. On the main forex auction, a total of 278 bids were received, 253 were accepted while 25 were disqualified.
Are you a Civil Servant or Pensioner in Zimbabwe?
Get a smartphone 📱 on Zero Deposit. 24 hours to process.
The Reserve Bank of Zimbabwe (RBZ) said bids which were disqualified were not eligible in terms of the Priority List.
Bids with overdue CDIs, outstanding Bills of Entry (BOEs) and those with sufficient FCA balances were also disqualified.
Some bids were allotted on a pro-rata basis to conform with the Import Priority List, the RBZ said.
See the table below: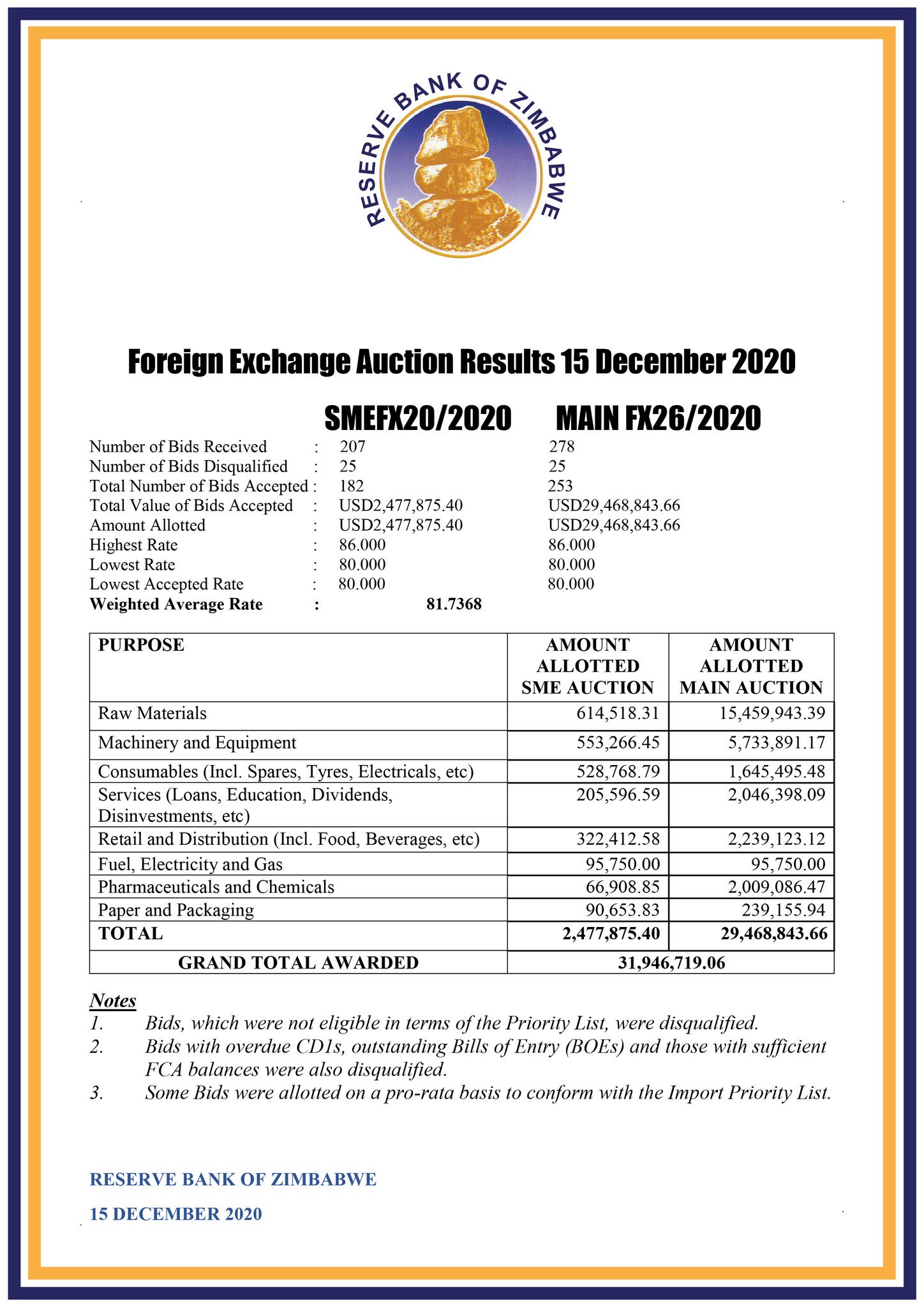 Tags
0 Comments
Leave a Comment
Generate a Whatsapp Message
Feedback