Zimbabwe Dollar Official Rate Now $4 505 Per US$1
4 months ago
Tue, 25 Jul 2023 15:29:40 GMT
The local unit today gained $32.0677 against the United States dollar to average $4 505.4232 at the Reserve Bank of Zimbabwe wholesale foreign currency auction.
This Tuesday, 25 July 2023, 16 bids were received, and all 16 bids were accepted. However, only 6 bids were allotted.
The total value of bids accepted was US$14,471.600.00 and US$7,900,600.00 was allotted.
The amount on offer was US$20 000 000.00.
The highest bid rate was ZWL$4,580.0000 while the lowest bid rate was ZWL$4,480.0000.
Below are the rates from the last six auctions:
25 July: $4 505.4232
20 July: $4 537.4909
18 July: $4,771.3854
14 July: $4883.8208
11 July: $4 998.8352
06 July: $5 251.0640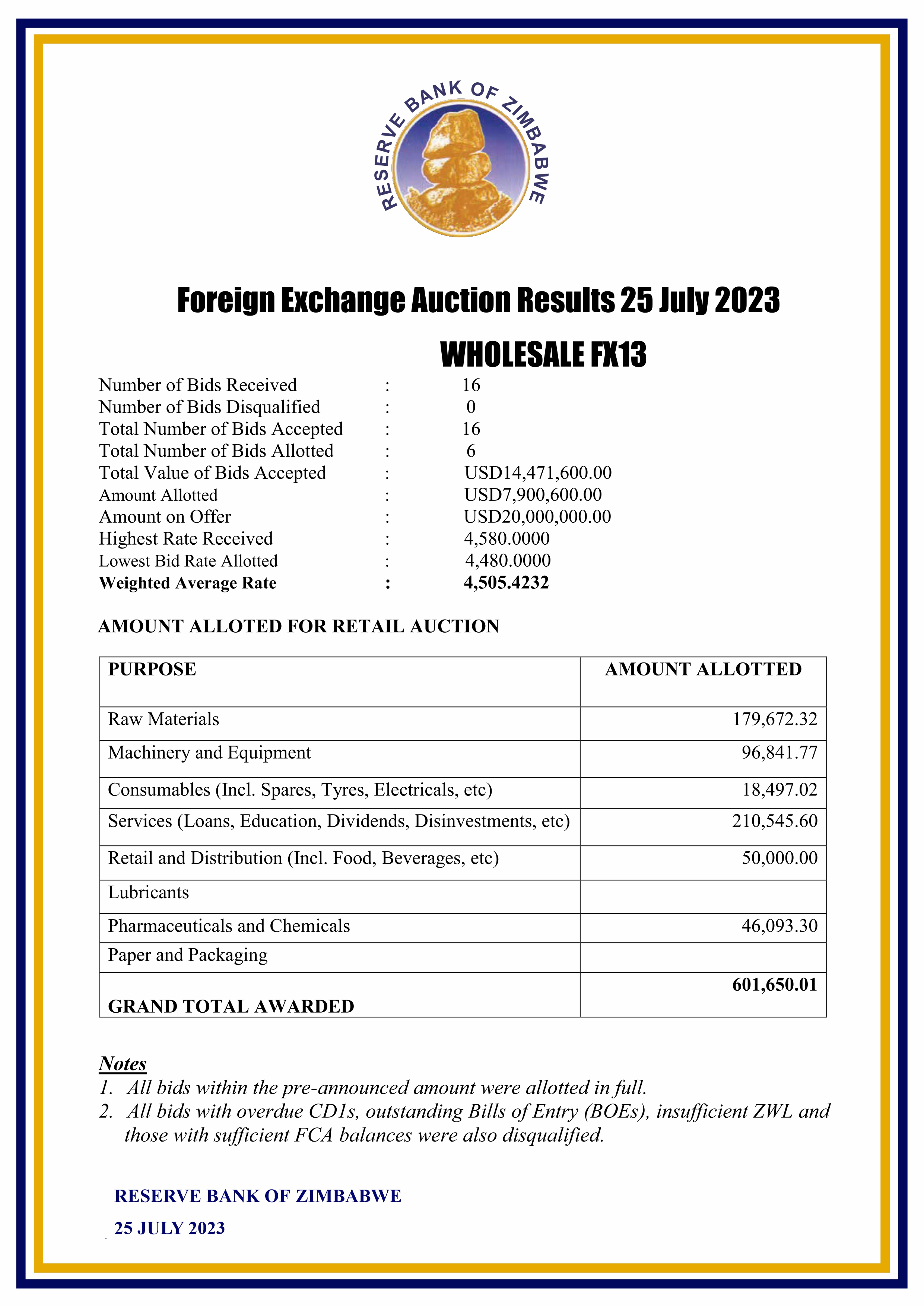 More: Pindula News
Tags
12 Comments
Leave a Comment
Generate a Whatsapp Message
Feedback