PICTURES: Chamisa's Final Campaign Rally Before The 23 August Elections
1 month ago
CCC leader Nelson Chamisa on Monday, 21 August held his final campaign rally dubbed the Crossover Freedom Rally before the 23 August 2023 elections at the Robert Mugabe Square in Harare.
Earlier in the day, Chamisa had a meeting with former Mozambican President Joaquim Chissano before the latter travelled to Robert Mugabe Square to attend the CCC rally.
Gospel musician Kudzi Nyakudya graced Chamisa's rally and entertained thousands of people who were at the event. See the pictures below: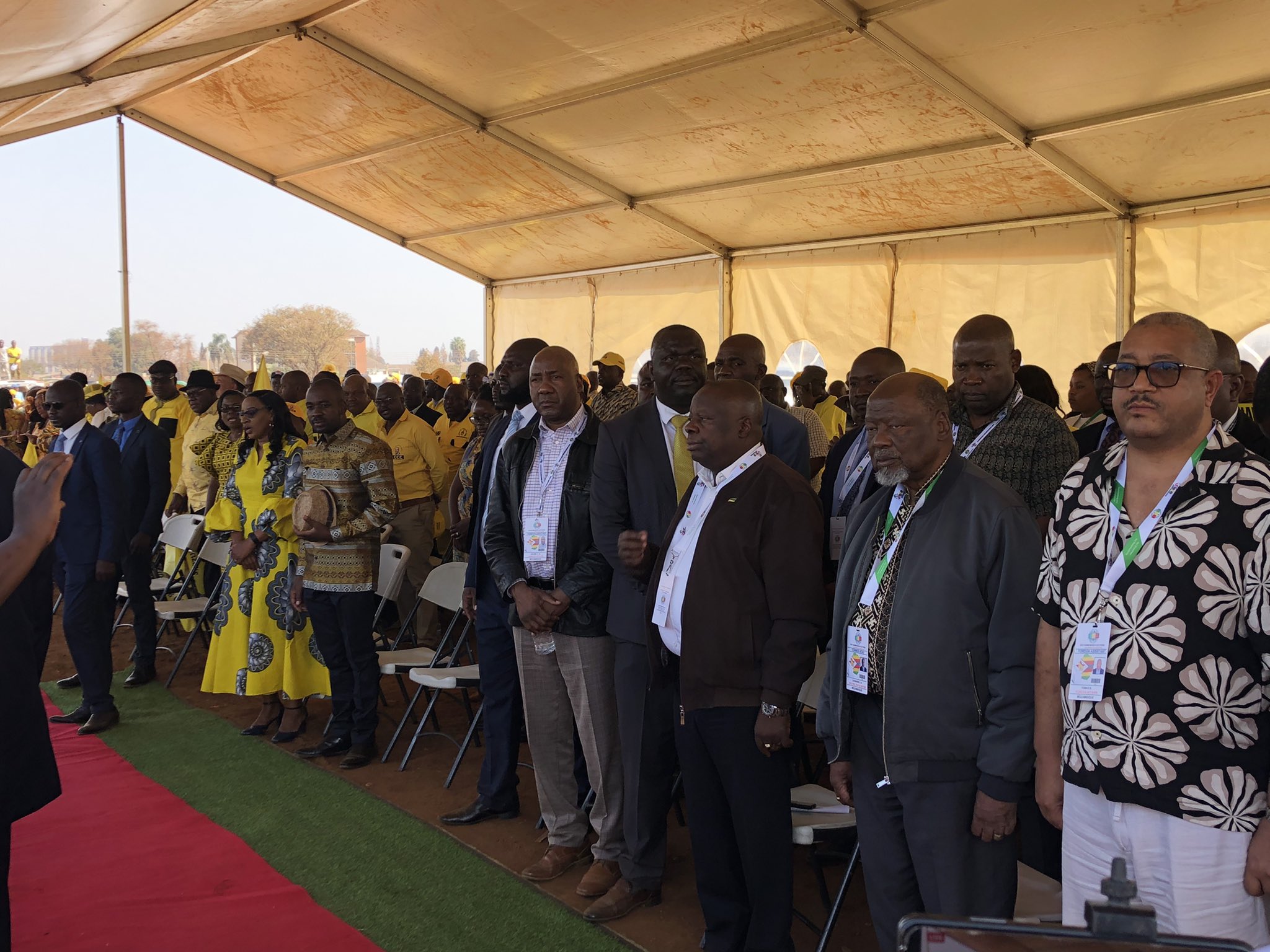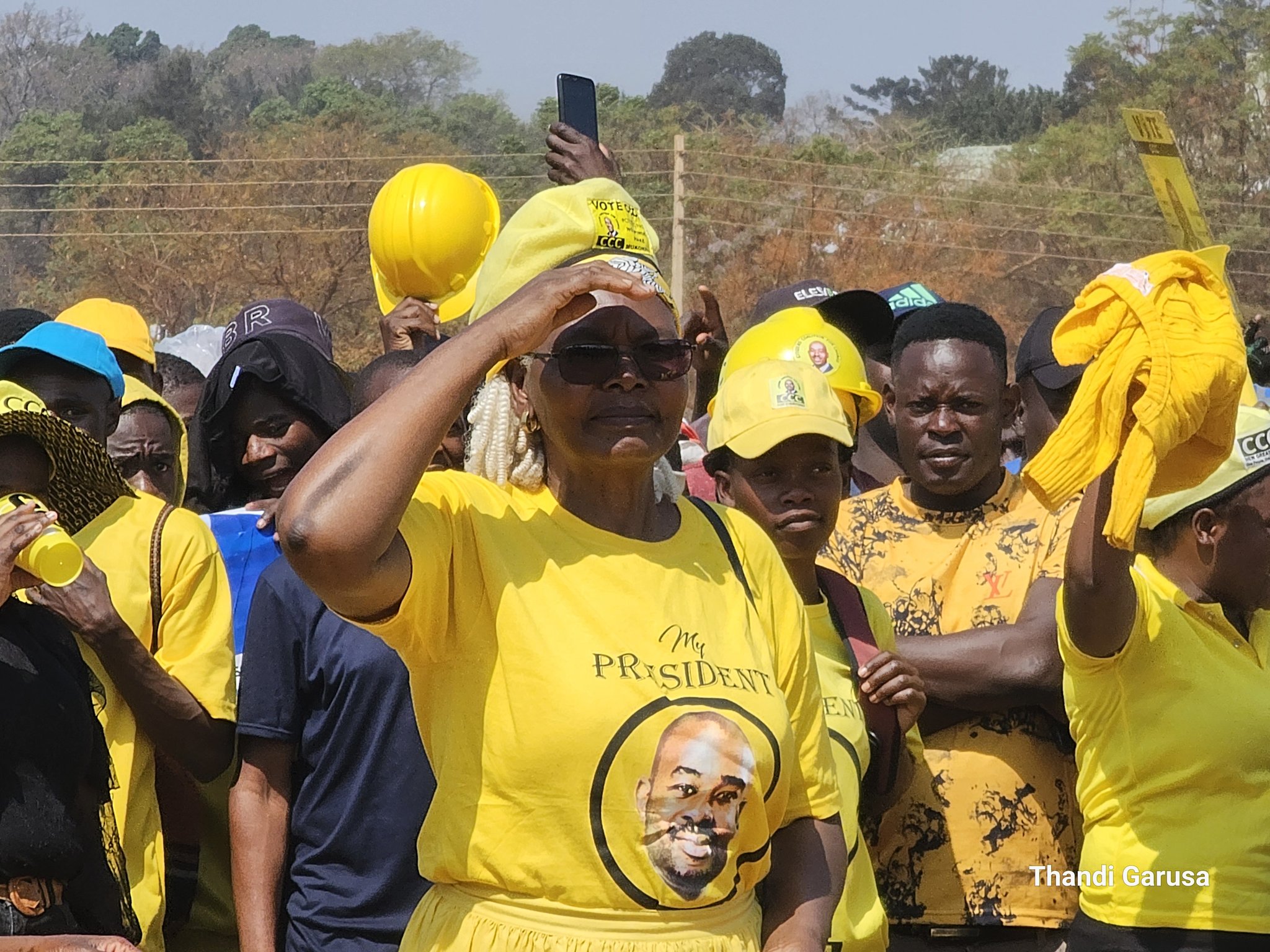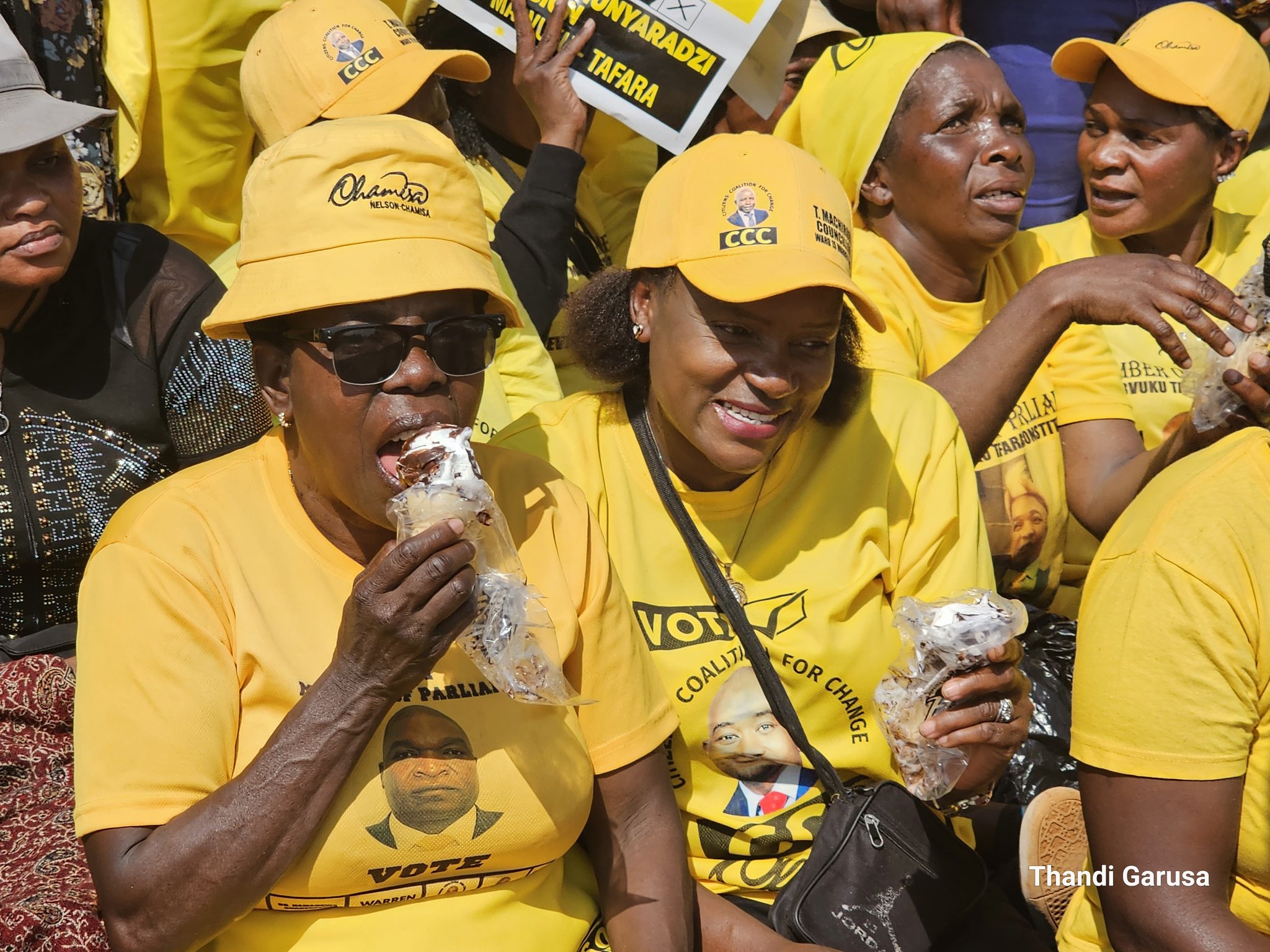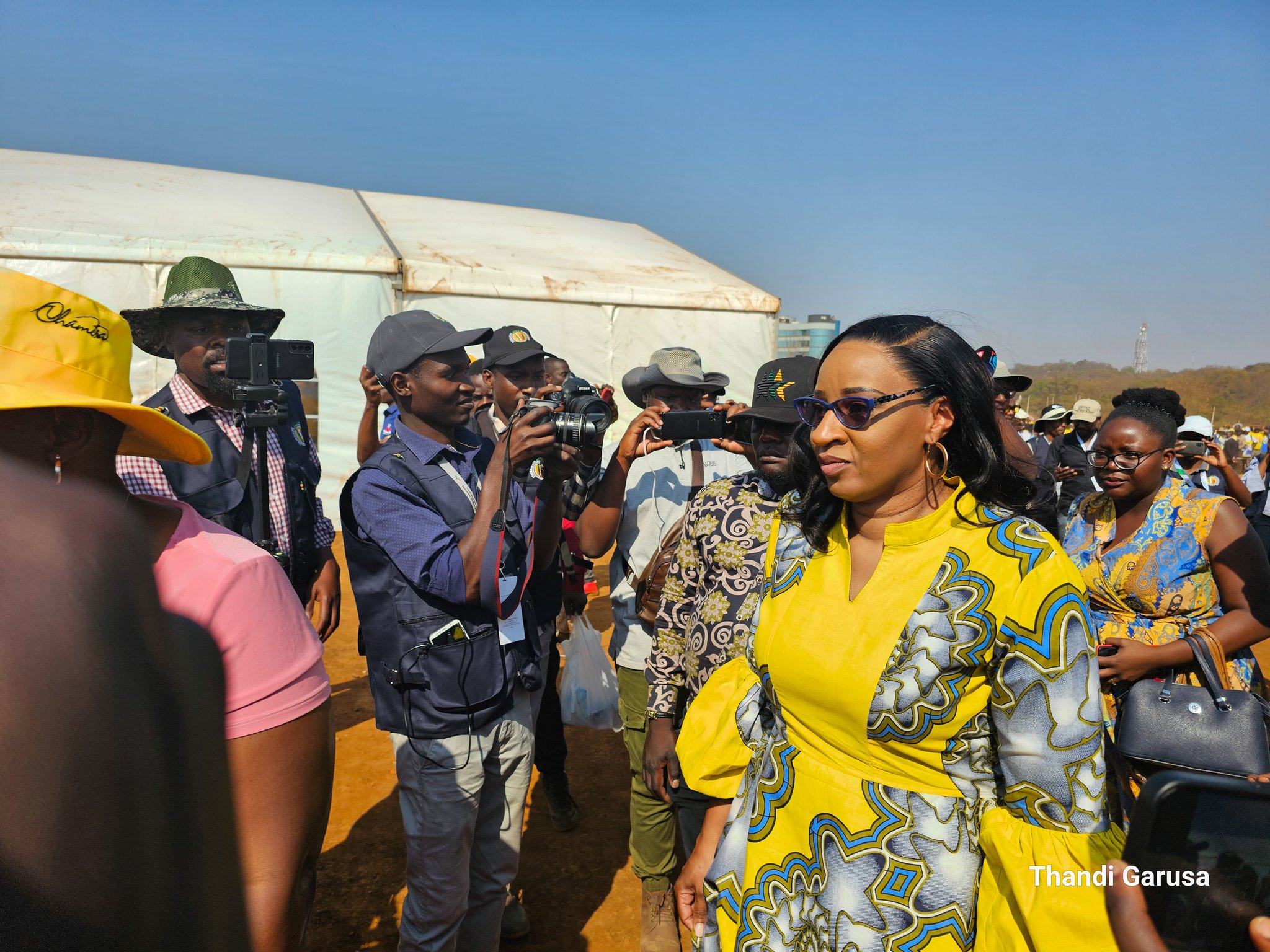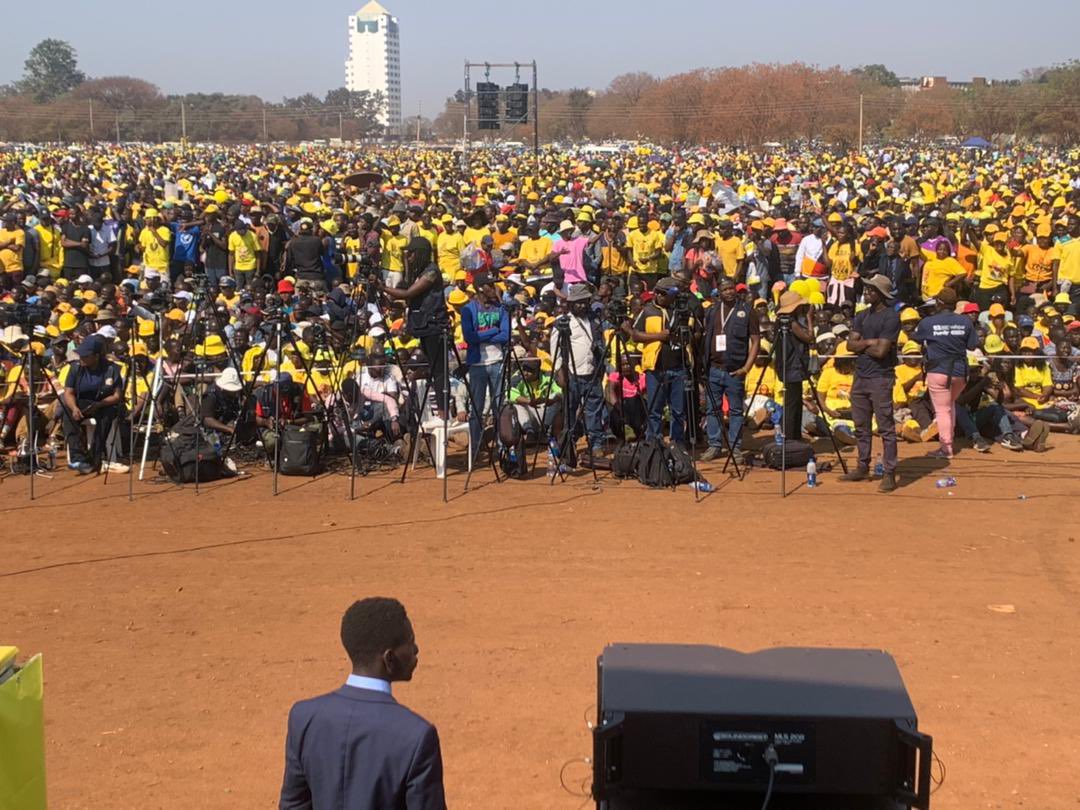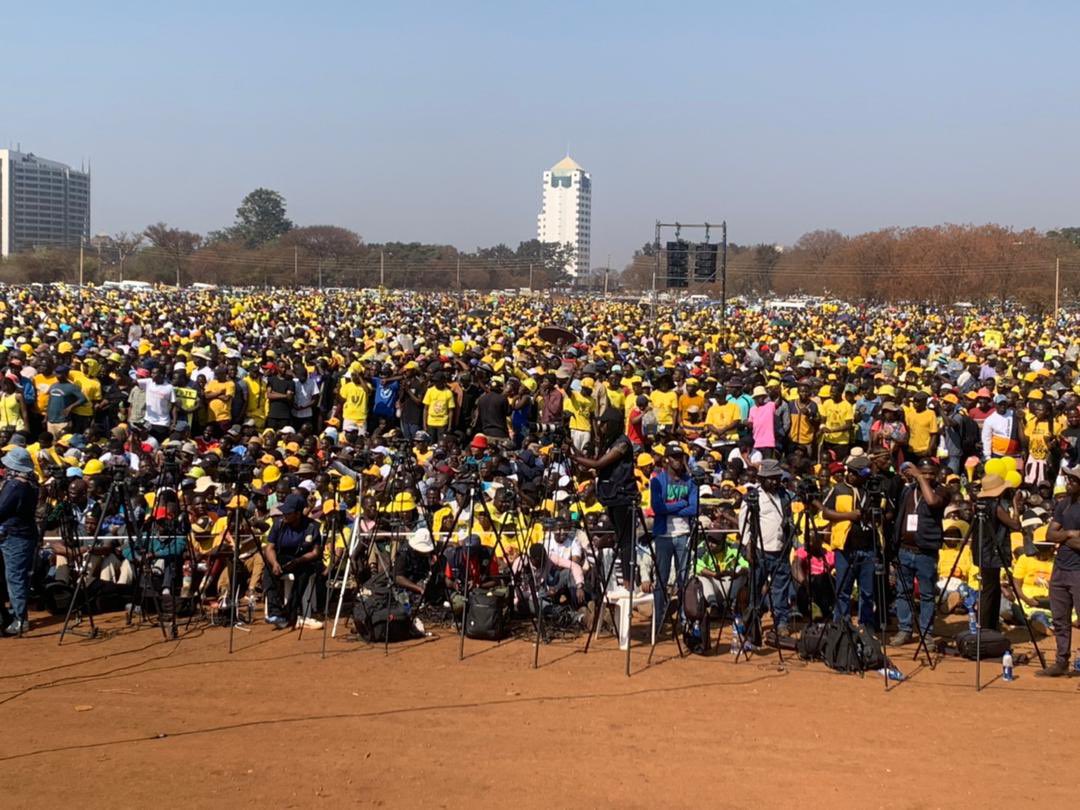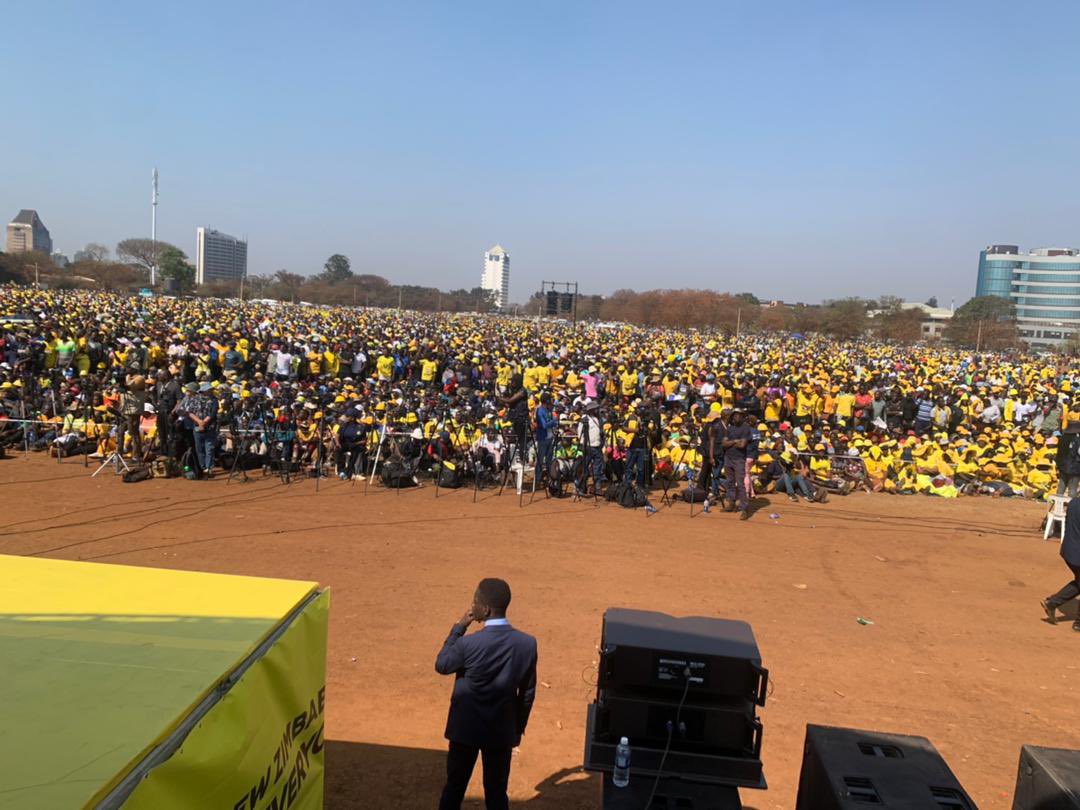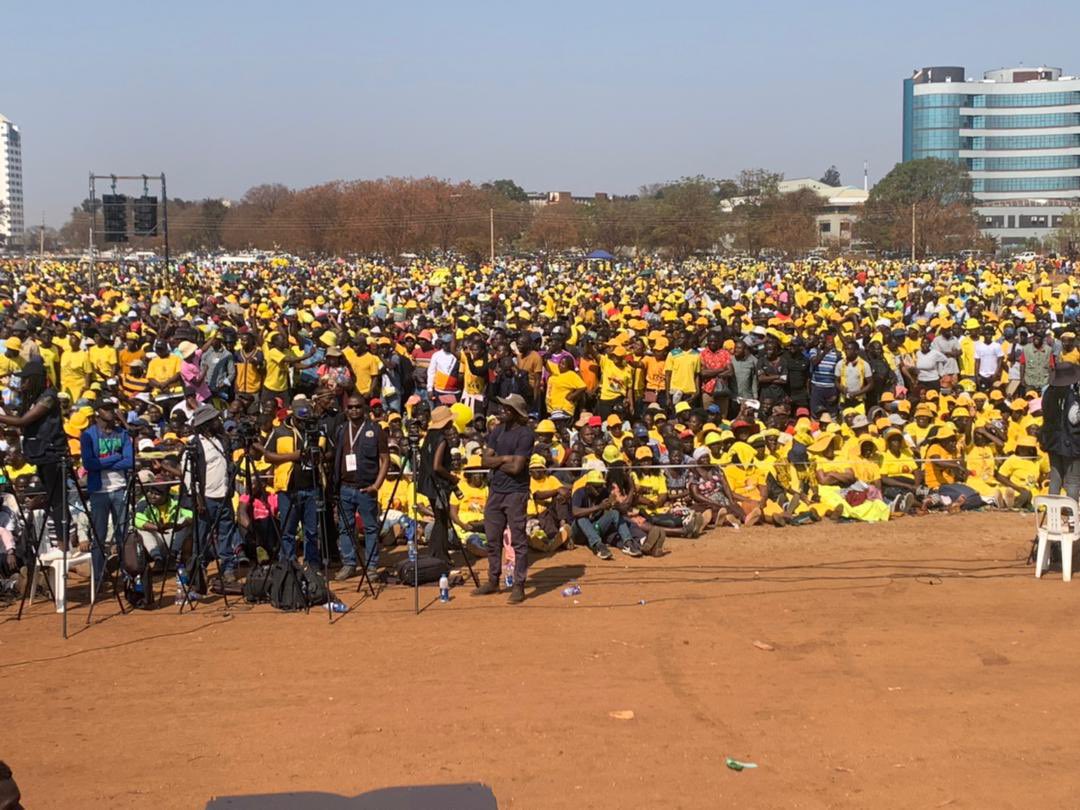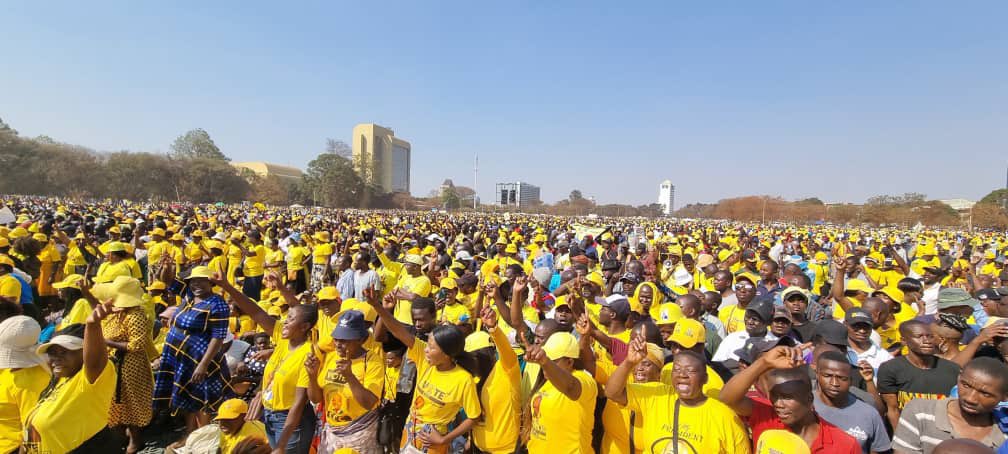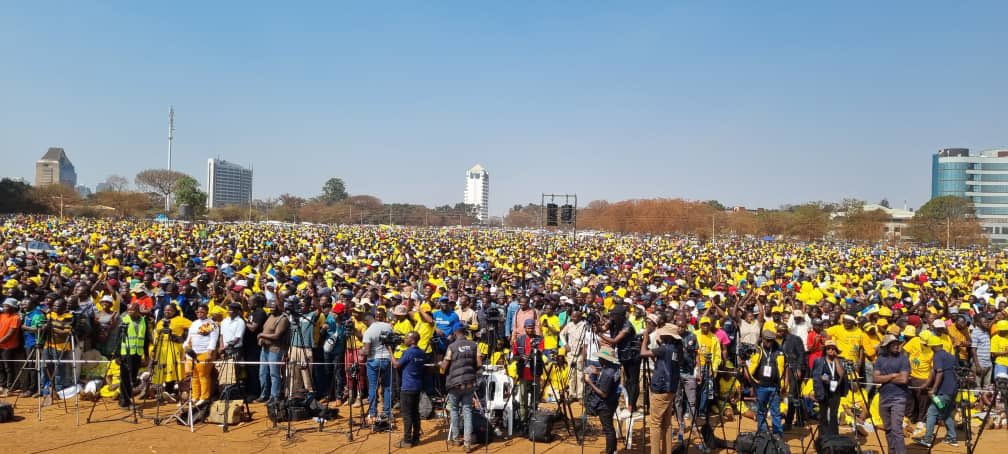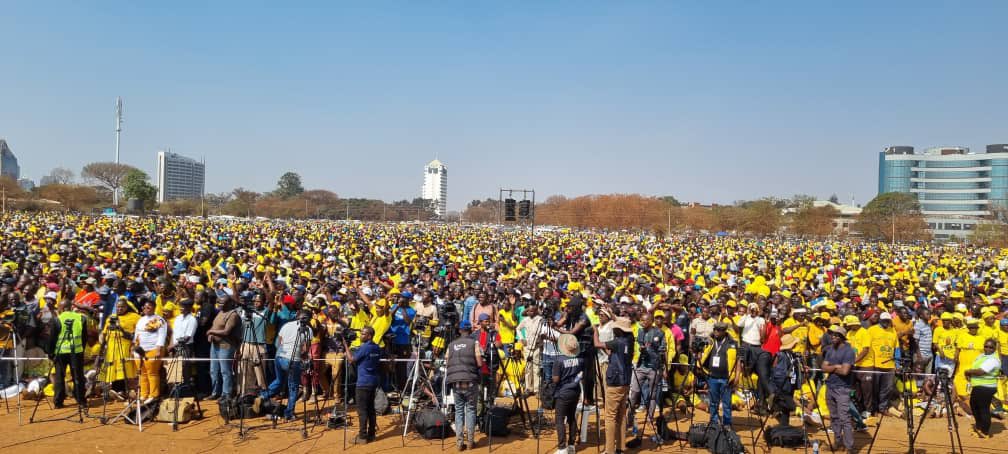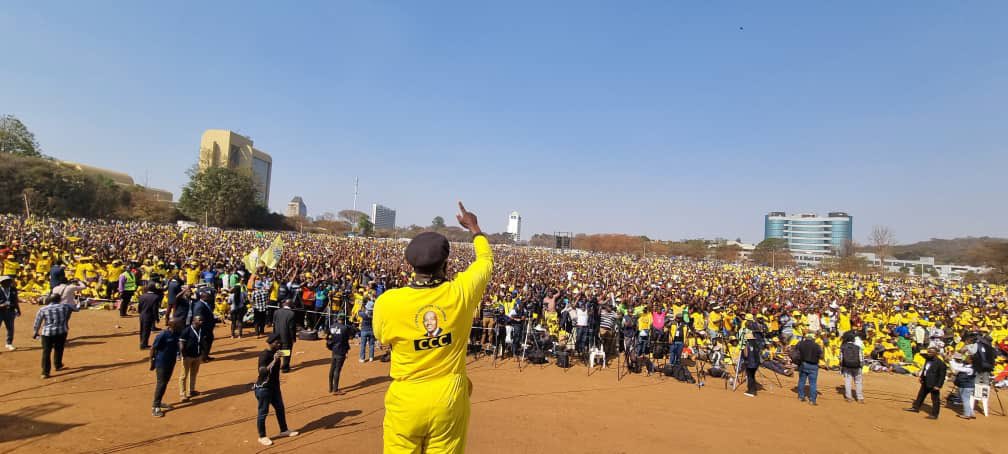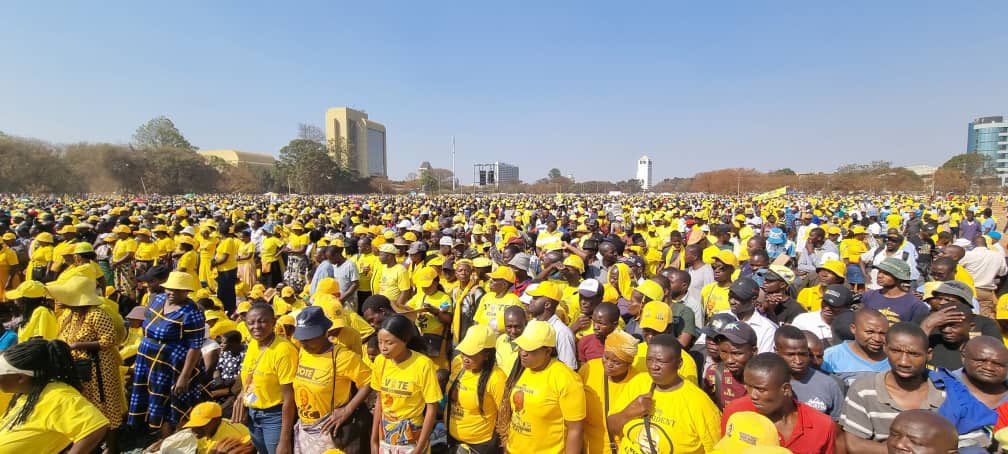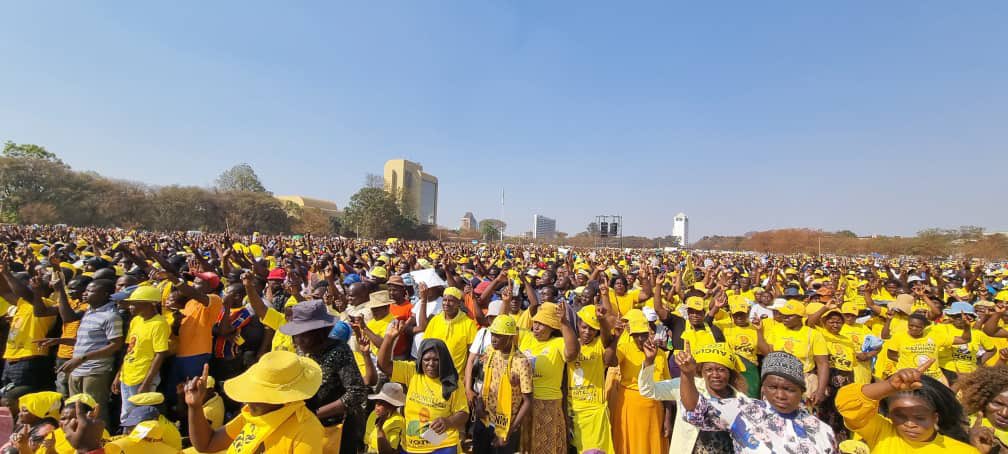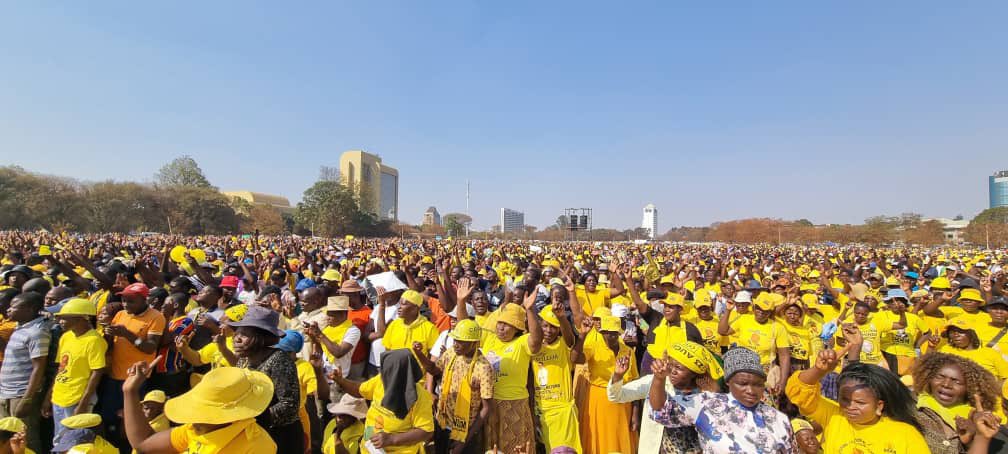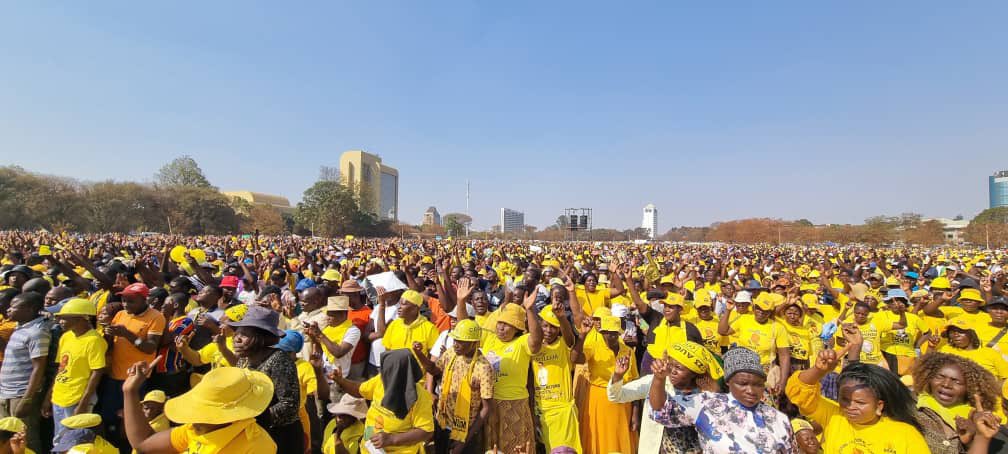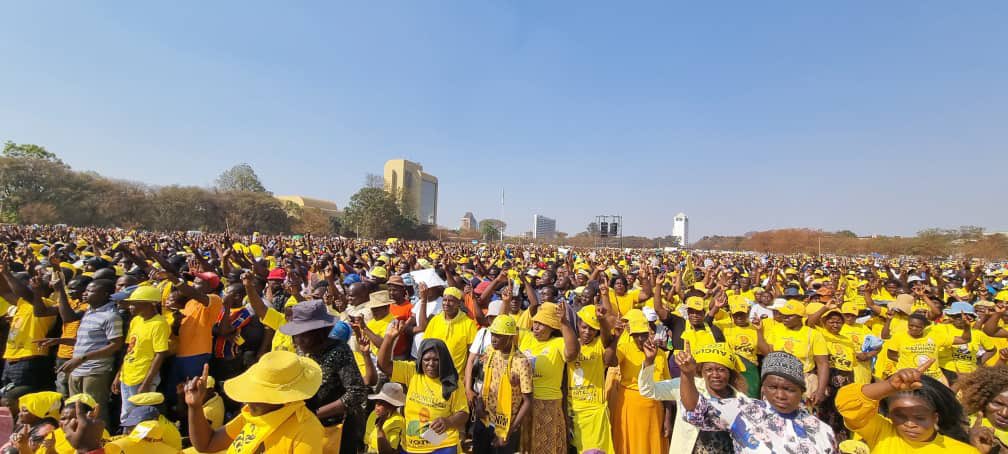 More: Pindula News
Are you a Civil Servant or Pensioner in Zimbabwe?
Get a smartphone 📱 on Zero Deposit. 24 hours to process.
Tags
103 Comments
Leave a Comment
Generate a Whatsapp Message
Feedback